North Korea has had some of the strictest, most widely endorsed sanctions placed upon it since 1994. That's when satellite imagery revealed the country had secretly built a massive nuclear complex.
In the two decades since, the regime has remained loyal to its atomic aspirations. In turn, the international community has attempted to punish North Korea time and again... to little avail.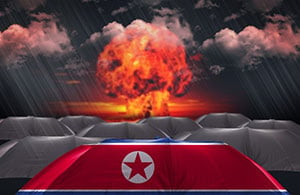 For example, in February 2013, the United Nations (UN) approved fresh monetary prohibitions on Pyongyang after the country staged its third nuclear test in seven years. These restrictions were considered "unprecedented" at the time because they included global "stop and search" procedures of all North Korean ships - merchant or otherwise.
Still, North Korea persisted.
Then, in December 2015, the United States imposed more sanctions atop the UN's after North Korea boasted it had patched up and reactivated a previously "mothballed" nuclear plant. This batch of sanctions stopped about $800 million in exports, including coal and copper, from entering the country.
Nevertheless, Pyongyang persisted.
In fact, the regime run by young dictator Kim Jong Un has not only managed to continue building and testing nuclear weapons, it's actually been able to perfect them as well.
The country's continual weapons propagation has left the Western world wondering, "Just how does North Korea make money?"
There are actually a few answers. And, taken together, the explanations paint a portrait of an authoritarian government that ultimately considers the advancement of its nuclear arms programs far more important than the wellbeing of its people.
So with that in mind, let's look at how Pyongyang makes money.
How North Korea Makes Money No. 1: It Trades with Russia and China
China
China is North Korea's economic bedrock and accounts for more than 80% of Pyongyang's foreign trade.
Must See: Trump's Secret Weapon Set to Foil China's Master Plan
Specifically, North Korea's biggest source of Chinese income comes from the millions of tons of coal it sells to Beijing every year. The North Korean coal industry accounted for roughly a third of all official exports to China in 2015, reported CNN on April 5.
Earlier this year on Feb. 19, China went so far as to halt all coal imports from North Korea for the rest of the year. This ban was in response to the assassination of Kim Jong Un's older half-brother, Kim Jong Nam, in Vietnam. Nam was a close ally to Chinese leadership.
Video
Revealed: The Pentagon's Plan to Stop a Chinese Sneak Attack Dead in Its Tracks
But the idea of Beijing really clamping down on trade with the Hermit Dynasty often sounds tougher in rhetoric than it is in practice.
"The objective of the coal ban is clearly not to bring down the North Korean regime," Stephan Haggard, a visiting fellow at the Peterson Institute for International Economics, told CNN that same day.
The truth is the Red Dragon doesn't want to crush the economy of its neighbor because North Korea is a geographical buffer between Beijing and U.S. ally South Korea. (This "buffer theory" also applies to China's Communist ideology. The country would like to keep its dogma fully separated from the capitalistic ideas of Seoul and the Western world.)
But even if China were to further cease its economic cooperation with North Korea in the near future, the Hermit Dynasty would still have Russia to fall back on in order to maintain its cash flow...
Russia
You see, Moscow wants access to North Korea's rich mining industry, as well as its industrial infrastructure.
In fact, on Nov. 8, 2014, Russia vowed to invest $25 billion in North Korea over the span of 20 years, reported VOA News. In exchange, Pyongyang promised Putin special access to the country's mineral sector, which provides raw materials like ores and concentrates.
Russia also keeps North Korea afloat via the use of what's arguably considered by Westernized nations as legalized slave labor -- North Korea exports hundreds of thousands of workers to Moscow each year. And the "lion's share" of these exported laborers' wages go right back into the North Korean government's coffers.
"Dictatorships like big projects and North Korea can offer [Russia] labor to build big monuments, highways, and airports," claimed Dr. Leonid Petrov, a visiting fellow at the Australian National University College of Asia and the Pacific, according to AU News today (April 18).
Don't Miss: The Secret That Can Turn $2,500 into $1 Million or More
And while government-backed slave labor and wage-stealing might seem inconceivable to Westerners, it's simply common practice for North Korea.
In fact, Kim Jong Un uses far trickier schemes to make money as well...
How North Korea Makes Money No. 2: It Steals Cash...
Hacking
North Korea has made serious advancements with its global cybercrime front as well.
For example, Pyongyang was reportedly behind the $81 million cybertheft of funds from Bangladesh's account at the New York Federal Reserve in February 2016.
And last June, news broke that the country was also responsible for hacking more than 140,000 computers at 160 South Korean firms and government agencies. The Pyongyang cybercriminals were believed to have planted malicious code in preparation for a more attacks in the future.
Sham Businesses
On top of its massive computer hacking campaign, North Korea employs numerous front companies for agents and foreign banks worldwide in order to move illicit money. These front accounts leave little to no paper trail to the regime.
One such company recently identified as a sham setup called Glocom - a Malaysia-based corporation that claimed to sell battlefield radio equipment.
Reuters found on Feb. 27 that Glocom didn't actually exist where its website claimed it was located. "No one answers the door there and the mailbox outside is stuffed with unopened letters," the outlet's investigation revealed.
Instead, the sham radio system manufacturer was actually controlled by the Reconnaissance General Bureau - North Korea's intelligence agency responsible for overseas operations and weapons procurement.
Which, as Reuters put it, "ultimately came as no surprise."
There are numerous ways Pyongyang evades UN and U.S. sanctions these days - sanctions that, again, were imposed to prevent the country from expanding its weapons of mass destruction development.
But contrary to their prohibitive intentions, North Korea continues to tout its weapons and military advancements.
And for several years now, Money Morning Executive Editor William Patalon, III, has been warning his Private Briefing readers that the United States has generally underestimated the threat from North Korea's nuclear and ballistic missile programs.
Patalon has made prescient calls on three stocks that have been consistent performers but that should soar once reality "catches up" with American policymakers.
Patalon is expecting that any day now...
Follow Money Morning on Twitter @moneymorning, Facebook, and LinkedIn.
Related Articles:
Here Are 10 "One-Click" Ways to Earn 10% or Better on Your Money Every Quarter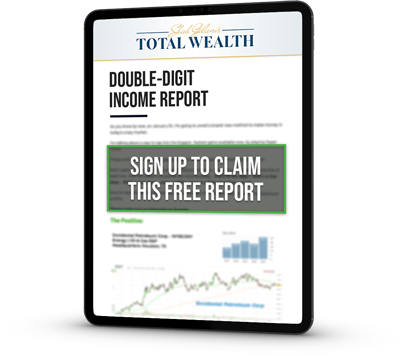 Appreciation is great, but it's possible to get even more out of the shares you own. A lot more: you can easily beat inflation and collect regular income to spare. There are no complicated trades to put on, no high-level options clearances necessary. In fact, you can do this with a couple of mouse clicks – passive income redefined. Click here for the report…