The markets as a whole have continued to enjoy the "Trump Bump" this year despite the recent leveling in gains. However, the retail sector is severely lagging behind.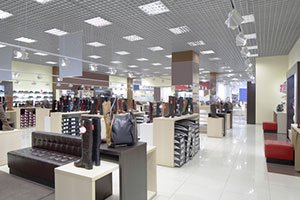 While the Dow has gained over 4% so far this year, retail stocks as a whole are down almost 14%, according to FactSet. And two of the retail stocks we recommend shorting are down almost 30% so far in 2017.
This severe underperformance is what landed these companies on our top three retail stocks to short list...
Retail Stocks to Short No. 3: GNC Holdings Inc.
Shares of GNC Holdings Inc. (NYSE: GNC) have been in steady decline for years. The company hasn't posted growth in earnings since 2013, when it earned $460.5 million. Last year, the company lost $173 million.
Penny Stock Profits: This investing strategy has generated total peak gains of 17,781% over the last five years, targeting little-known penny stocks backed by America's richest investors. Read more...
Sign up for SMS so you never miss special events, exclusive offers, and weekly bonus trades.
Despite the losses, GNC continued to increase its dividend payout annually between 2013 and 2016. The dividend stood at $0.22 per share quarterly in 2016.
The company finally canceled its dividend completely during the annual report conference call in February. The explanation for canceling the dividend was so that the company could pay down debt, which may be too little too late. Between 2012 and 2016, the company's debt rose from $1.089 billion to $1.54 billion.
In a world that is increasingly e-commerce oriented, GNC is one of the holdouts that prefers to focus on in-store sales. This alone could be the kiss of death for this company. Having a store in a dying mall or strip mall isn't the way to grow in today's economy.
GNC stock is trading at $8.31, with shares down 26.6% year to date (YTD).
Retail Stocks to Short No. 2: Macy's Inc.
Macy's Inc. (NYSE: M) had 850 stores at its peak. As of January, the company operates 725 stores and is planning on closing 100 of them this year.
While the company has several online e-commerce platforms to diversify its income, the efforts don't appear to be paying off. The company is trying to raise cash through real estate sales, which isn't a good sign. Macy's just sold its Minneapolis flagship store for $59 million.
Earlier this year, the upscale retail giant announced plans to close about 100 stores and lay off more than 10,000 employees. According to Cushman & Wakefield, mall traffic between 2010 and 2013 declined from 35 million customers to just 17 million, largely due to e-commerce options.
Macy's reported that its 2016 holiday sales were down 2.1% from the prior year for licensed stores and down 2.8% for all of its brands.
A survey of 16 of the analysts following Macy's shows they expect this quarter's revenue to shrink 5.2% compared to the same quarter last year. If this happens, the company's stock will likely drop even more than it already has this year.
M stock is currently trading at $29.66, with shares down 17.2% YTD.
While shrinking revenue is a good way to get on the retail stocks to short list, announcing that bankruptcy is imminent is a great way to top the list...