The top stocks to watch today (Friday) are Visa Inc. (NYSE: V), Ocwen Financial Corp. (NYSE: OCN), and Mattel Inc. (Nasdaq: MAT).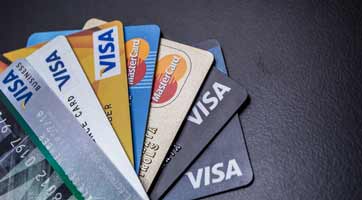 Markets are preparing for the first round of French elections on Sunday. The primary round has five main candidates: Benoît Hamon, François Fillon, Marine Le Pen, Jean-Luc Mélenchon, and Emmanueal Macron. If one doesn't win a majority of the votes, the runoff elections with the top two candidates will be May 7.
Two of the front runners in the French election represent extremes in ideology. They are Le Pen and Mélenchon. If these two candidates make it to the runoff elections, Money Morning Capital Wave Strategist Shah Gilani expects the markets to drop drastically.
Now that we know what's moving markets, here are the three top stocks to watch today...
Top Stocks to Watch Today: Visa Inc. (NYSE: V)
Visa stock is up 2.7% in early morning trading after beating earnings expectations.
Total payments were up 37.2% for the quarter to come in at $1.73 trillion.
Earnings per share (EPS) came in at $0.86, beating the expected $0.79 EPS.
In addition to beating expectations and seeing revenue growth, the company announced a $5 billion stock buyback program.
Energy Breakthrough: One gallon of this new "crystal fuel" could get you from New York to L.A. and back... seven times! Read more...
V stock is currently trading at $91.15 for a gain of 16.8% so far this year.
Top Stocks to Watch Today: Ocwen Financial Corp. (NYSE: OCN)
Ocwen stock is up 4% in early morning trading after it fell almost 54% yesterday.
Yesterday's drop was the result of North Carolina ruling that the financial services firm cannot acquire new mortgage service rights. The company also cannot originate new mortgages that the company would service until it can show customer escrow funds are being handled properly and the company is financially stable.
There is no obvious reason for the gain today. It is likely a result of short positions being closed.
OCN stock is trading at $2.49 for a loss of 53.8% year to date (YTD).
Top Stocks to Watch Today: Mattel Inc. (Nasdaq: MAT)
Mattel stock is down 6.5% in early morning trading after posting its earnings report.
The toy company posted losses of $0.32 per share, while analysts expected losses to be only $0.17 per share.
Revenue missed expectations as well. The company reported $735.6 million in revenue while analysts expected $793.8 million.
MAT is currently trading at $25.21 for a loss of 8.5% YTD.
An $80 Billion Cover-Up? Under the watchful eye of Congress, the government will soon be implementing a controversial plan that threatens the retirement of millions of Americans. And they're using an obscure loophole buried in Title 29 of the U.S. Labor Code to do it. If you have a 401(k), IRA, or any type of retirement account, this could cause you to miss out on $68,870 or more. Learn more...
Follow Money Morning on Twitter @moneymorning, Facebook, and LinkedIn.