This "superfuel" of the future could be 1,693 times more powerful than gasoline. But what is "OBL"?
OBL fuel is a crystal that was discovered in the Andes Mountains. It is being hailed as the "Holy Grail" of energy.
What Is OBL: The $7.2 Trillion Economic Revolution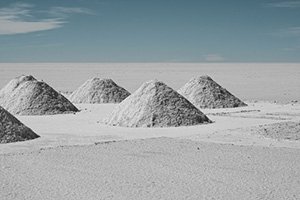 OBL is so valuable that the locals call it "Oro Blanco," which translates to "White Gold" because these crystals could be causing the next "gold" rush.
The auto industry alone is set to increase demand for OBL fuel 11 times over its current production levels.
Energy Breakthrough: One gallon of this new "crystal fuel" could get you from New York to L.A. and back… seven times! Read more…
And the auto industry isn't the only one rushing to secure sources of OBL.
Companies such as Alphabet Inc. (Nasdaq: GOOG) and Wal-Mart Stores Inc. (NYSE: WMT) are looking to independently produce the energy needed to power their offices and stores.
OBL fuel is so powerful that it is becoming a large part of those corporate energy independence plans.
With large corporations flocking to OBL fuel, demand is soaring, creating a huge profit opportunity…
Securing Profits from OBL
High demand and a scarcity of the crystals have the potential for this energy play to become larger than the fracking boom.
In the last 14 months, OBL has doubled in price twice. With prices climbing that fast, it's easy to see how you can print money by securing a claim to OBL fuel.
And that is exactly what a tiny little miner has done. It secured a claim in Death Valley potentially worth more than $20 billion. To make the profit opportunity even better, this miner has claims outside of Death Valley as well. With so much control over the supply, this tiny company is set to explode, giving early investors the opportunity to create generational wealth.
Money Morning Global Energy Strategist Dr. Kent Moors put together a short presentation that can show you how to profit from OBL fuel.
Click here to find out how you can get in on the ground level of OBL.
Follow Money Morning on Twitter @moneymorning, Facebook, and LinkedIn.