On March 31, Cloudera Inc. filed paperwork for a public offering, which has investors asking us, "When is the Cloudera IPO date?"
According to IPOScoop.com, the Cloudera IPO date is set for Friday, April 28.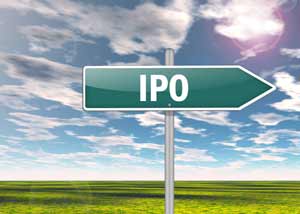 But while Wall Street is focused on hyping up this tech IPO, we're focusing on the best way to make money from this public offering. And we found an opportunity that allows you to profit from Cloudera without even purchasing Cloudera stock.
We'll get to that investment strategy in just a bit.
First, here's everything you need to know before the Cloudera IPO date...
What You Need to Know Before the Cloudera IPO Date
Cloudera Inc. is a Palo Alto-based data company that was founded in 2008. The company was created to allow businesses to store massive amounts of data on cheap hardware.
They were one of the first companies that made "the cloud" more accessible for the average business user.
Trending: What Is the Uber Stock Symbol?
Cloudera's solutions and services are now used by more than 1,000 large enterprise customers in more than 45 countries.
And from its IPO filing, we have must-know details before the Cloudera IPO date...
The Most Important Cloudera IPO Facts
The data company will trade on the New York Stock Exchange (NYSE), and the official ticker will be "CLDR." When the Cloudera IPO date arrives, the stock will trade as Cloudera Inc. (NYSE: CLDR).
And aside from the stock symbol, we also learned more about Cloudera's revenue...
For the fiscal year recently ended Jan. 31, 2016, Cloudera recorded $166 million in revenue. For Jan, 31. 2017, that climbed to $261 million. That's a year-over-year increase of 57.22%.
However, the company is still losing money...
Its net losses in 2016 were $203.14 million. The company was able to shrink those losses to $187.32 million in 2017, but this means the company still isn't profitable.
Because the company isn't profitable yet, we aren't recommending investing in Cloudera. But when we researched the company, we did find a way to make a potential 24% profit from Cloudera without even owning a single share of CLDR.
Here's everything you need to know about your next profit opportunity...
A Strategic Investment to Make Ahead of the Cloudera IPO