The marijuana industry is creating crossover companies and businesses in the yoga, real estate, and social media industries.
Now, there is even a cannabis church…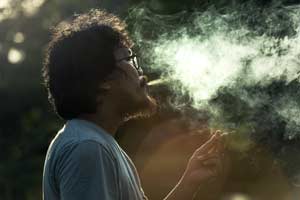 Located in a 113-year-old building, the International Church of Cannabis (ICoC) opened its doors to the public in Denver, Col., on April 20, 2017.
Elevation Ministries, a recently formed nonprofit religious group, renovated the church. Members are called Elevationists and in their own words are dedicated to "creating the best version of themselves."
However, not everyone is a fan of the cannabis church in Colorado…
Colorado State Representative Dan Pabon accused the church of "leveraging usage laws" and wanted to make it illegal to smoke in churches through an amendment introduced on April 20. Republicans and Democrats blocked Pabon's amendment, stating it restricted freedom of religion.
But Elevation Ministries still felt pressure to change the event from being public to an invitation-only opening.
Video
The International Church of Cannabis
However, the early interest in the
marijuana church
shows a growing acceptance of cannabis culture. According to a Gallup poll from October 2016, 60% of Americans believe marijuana should be legalized.
And with 28 states and the District of Columbia having some form of marijuana legalization, historic profit opportunities are being created.
The legal marijuana market is going ballistic. Last year, sales skyrocketed to $6.7 billion… and several analysts estimate sales could eventually reach $150 billion to $200 billion each and every year. Even better, right now marijuana stocks are on fire, with peak gains quadrupling in value.
Trending: Should I Buy a Marijuana ETF?
And these are mostly small companies trading for under $10.
That's why Money Morning Director of Technology & Venture Capital Research Michael A. Robinson has created the "bible of weed investing" for Money Morning Members.
Who Is Marijuana Stock Guru Michael Robinson?