In silver price news today (Friday, April 28), prices are down 0.5% and trading at $17.25. With that loss, silver prices are on track for a weekly loss of 3.4% and a sharp monthly loss of 5.5% in April.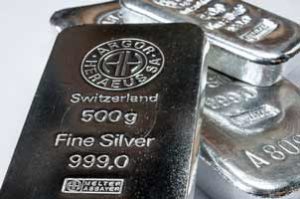 First, here's more on how North Korea has been dominating both market and mainstream news headlines recently, and how the situation there could send silver prices soaring…
Why North Korea Is at the Center of Silver Price News Today
The historically strained relationship between the United States and North Korea has dominated both silver price news and stock market news in recent weeks.
Tensions between the two powers have gotten worse as North Korea continues to test ballistic missiles off the Korean Peninsula. After the U.S. government ordered an aircraft carrier move toward the peninsula on April 12, North Korea said there could be "catastrophic consequences" for the move.
Must See: The Free Guide to Investing in Silver in 2017
The nation's consistent threats of war and seven missile tests so far in 2017 have forced the U.S. government to weigh military options. President Trump told Reuters yesterday (Thursday, April 27) that the United States is at a place where it could seriously clash with North Korea if diplomacy fails.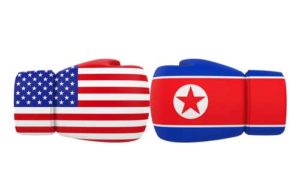 "There is a chance that we could end up having a major, major conflict with North Korea," Trump said during the Reuters interview. "We'd love to solve things diplomatically, but it's very difficult."
Geopolitical crises like this are often a boon for silver prices. Investors typically purchase precious metals like silver and gold during conflicts because they're unsure how these events will affect market sentiment. Silver's safe-haven qualities ensure the metal's value steadies or rises during these uncertain times.
While the tense situation should have added pressure on the stock market and boosted silver, the opposite has been happening due to other economic factors. The Dow Jones has gained 1.4% this month thanks to Trump finally releasing more details on his big tax proposal. Those gains mean investors have been shying away from less liquid investments, like metals, and moving into stocks.
But as Trump and North Korean leader Kim Jong Un continue to make threats, the crisis may only get worse from here. When that happens, investors will slowly but surely pile back into silver as the conflict continues to unfold.
This is one of the many reasons why we're bullish on the silver price in 2017. Here's how high Krauth expects the metal to rise by the end of the year…
Our 2017 Silver Price Prediction Shows Double-Digit Gains