Sign up for Profit Alerts Facebook Updates by clicking here.
The top stocks to watch today (Friday) are Alphabet Inc. (Nasdaq: GOOGL), Starbucks Corp. (Nasdaq: SBUX), and Cloudera Inc. (NYSE: CLDR).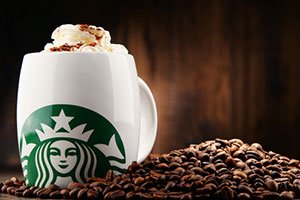 It looks like Trump's 100 days in office will not be marked by a government shutdown. However, the bill that is likely to be passed today will only extend funding for one week as budget negotiations wrap up.
There are five U.S. economic reports being released today. They are Employment Cost Index, GDP, core PCE, Chicago PMI, and the University of Michigan consumer confidence. This round of economic data will give us a better idea about the probability of a June rate hike.
Now that we know what's moving markets, here are the three top stocks to watch today...
Top Stocks to Watch Today: Alphabet Inc. (Nasdaq: GOOGL)
Alphabet stock is up 4.4% in early morning trading after beating earnings expectations.
Net income rose from $6.02 per share for the same quarter last year to $7.73 per share this quarter. The net income growth beat analysts' expectation of $7.41 per share.
Paid clicks grew by 2% this quarter, bringing advertising revenue to $21.4 billion. Revenue as a whole was up 22% over the same quarter a year ago to $24.75 billion. Analysts expected the company to report $24.17 billion in revenue.
Don't Miss: America's richest investors are pumping millions of dollars into penny stocks - and we found a way to get behind their exact same trades for a chance at life-changing profits. Read more...
GOOGL stock is currently trading at $891.44 for a gain of 12.5% so far this year.
Top Stocks to Watch Today: Starbucks Corp. (Nasdaq: SBUX)
Starbucks stock is down 4.6% in early morning trading after missing the mark with earnings.
The company announced comparable-store sales growth of 3%, missing expectations of 3.6% growth.
Starbucks reported revenue of $5.29 billion, which also missed expectations. Analysts expected revenue to be $5.41 billion.
SBUX stock is trading at $61.30 for a gain of 10.4% year to date (YTD).
Top Stocks to Watch Today: Cloudera Inc. (NYSE: CLDR)
Cloudera stock is being introduced at $15 a share today.
The data-solutions company raised $1.9 billion in today's IPO. However, the company has yet to turn a profit.
It will likely be a volatile day today for the stock as this IPO has been highly anticipated. Expect that volatility to extend into next week.
Up Next: One gallon of this new "crystal fuel" could get you from New York to L.A. and back... seven times! Being hailed by many experts as energy's "Holy Grail," it's 1,693 times more powerful than the gasoline that runs your car. The mainstream investment media isn't even talking about it yet. Read more...
Follow Money Morning on Twitter @moneymorning, Facebook, and LinkedIn.