The list below provides the 10 biggest penny stock gainers of April 2017, which we'll be following closely in May...
| | | |
| --- | --- | --- |
| Penny Stock | Current Price | April 2017 Return |
| Hongli Clean Energy Technologies Corp. (Nasdaq: CETC) | $4.63 | +144.2% |
| Cleveland BioLabs Inc. (Nasdaq: CBLI) | $3.54 | +120.6% |
| China Commercial Credit Inc. (Nasdaq: CCCR) | $2.64 | +101% |
| Medical Transcription Billing Corp. (Nasdaq: MTBC) | $2.23 | +100% |
| China Auto Logistics Inc. (Nasdaq: CALI) | $2.96 | +97.3% |
| Innocoll Holdings Plc. (Nasdaq: INNL) | $2.07 | +73.5% |
| Nexvet Biopharma Plc. (Nasdaq: NVET) | $6.60 | +69.7% |
| Plug Power Inc. (Nasdaq: PLUG) | $2.23 | +62.3% |
| Sajan Inc. (Nasdaq: SAJA) | $5.65 | +54.6% |
| Ballard Power Systems Inc. (Nasdaq: BLDP) | $2.92 | +47.3% |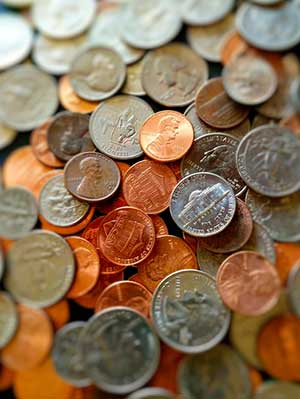 While Hongli Clean Energy is technically the top-performing penny stock of April, trading for the Chinese gas company has been halted since April 7. Shares have been halted due to the company's violation of the Nasdaq exchange's Rule 5250(c)(1), which requires companies listed on the exchange to file periodic financial reports. Hongli reportedly has not filed Q3 2016 and Q4 2016 earnings reports to the U.S. Securities and Exchange Commission (SEC).
The next penny stock on this list is pharma company Cleveland BioLabs. Shares of CBLI stock skyrocketed 120.6% from $1.60 on April 3 to $3.53 on April 28 after the Food and Drug Administration (FDA) gave the firm permission to launch a study of its radiation treatment Entolimod on non-human primates.
Trending: The Best Stocks to Buy for Massive Profits This Year - Free Report
CBLI's strong triple-digit return in April shows the incredible short-term profit potential of the penny stock sector. But we don't recommend buying any of those top 10 penny stocks. Although they trade on the Nasdaq - a safe SEC-regulated exchange - retail investors shouldn't buy any of them without digging into their financial documents.
But digging into these documents can be extremely overwhelming. They include long 10-K filings, earnings reports, and other forms that can be hundreds of pages long. Not to mention they're frequently written by accountants who use technical language that's dense and difficult to decipher.
That's why Money Morning Small-Cap Specialist Sid Riggs does the research for our members and recommends the best penny stocks and small-cap stocks to buy. He recently picked a small-cap stock that has been and could continue to be a huge performer. Since first recommending it less than two weeks ago, shares have already gained 19.2%.
And that could just be the start for this stock. All four of the analysts covering this stock have bullish price estimates for the rest of 2017.
Here's one of the best small-cap stocks to buy right now...
Buy This Small-Cap Stock for Market-Beating Returns in 12 Months
[mmpazkzone name="end-story-hostage" network="9794" site="307044" id="138536" type="4"]
One of Riggs' top small-cap recommendations in 2017 is Mitek Systems Inc. (Nasdaq: MITK).
Mitek is a San Diego-based company that markets and develops identity verification software. Its software services let users conduct sensitive financial transactions like check deposits and insurance payments over their mobile devices. Some of Mitek's services include Mobile Verify, used for verifying a driver's license, and Mobile Docs, used for scanning financial documents.
The best part about Mitek is its dominant position in the mobile transaction market, which is projected to grow a massive 716% over the next four years. According to Statista, the revenue for companies that make those banking transactions possible will be more than $865 billion by that same year.
Riggs believes the banking sector's shifting landscape could make Mitek a stellar small-cap investment this year.
"Trips to bricks-and-mortar bank locations are going the way of the dodo bird," Riggs said. "Millennials - and everyone else for that matter - are embracing mobile bank deposits whereby a user can simply take a photo of a check and upload it straight to the bank rather than having to trudge to the branch."
Mitek's recent earnings history shows the company continues to benefit from growing mobile banking transactions. Its net income has staged a massive rebound over the last three years, going from a $5.3 million loss in 2014 to a $1.9 million profit in 2016.
And analysts expect that strong growth to continue. Thomson Reuters analysts project Mitek to hit $10 a share by next April. That would be a generous return of 19.8% from the current share price of $8.35.
And if the mobile transaction market does grow by that 716% we mentioned, those 19.8% gains could just be the start.
Urgent: 7,524 millionaires are legally manipulating penny stocks, driving up the prices. By getting in behind these trades, it's like you're making their shares your shares for huge gain potential in a matter of weeks. Read more...
Follow me on Twitter: @AlexMcGuire92