The list below provides the 10 biggest penny stock gainers of April 2017, which we'll be following closely in May…
| | | |
| --- | --- | --- |
| Penny Stock | Current Price | April 2017 Return |
| Hongli Clean Energy Technologies Corp. (Nasdaq: CETC) | $4.63 | +144.2% |
| Cleveland BioLabs Inc. (Nasdaq: CBLI) | $3.54 | +120.6% |
| China Commercial Credit Inc. (Nasdaq: CCCR) | $2.64 | +101% |
| Medical Transcription Billing Corp. (Nasdaq: MTBC) | $2.23 | +100% |
| China Auto Logistics Inc. (Nasdaq: CALI) | $2.96 | +97.3% |
| Innocoll Holdings Plc. (Nasdaq: INNL) | $2.07 | +73.5% |
| Nexvet Biopharma Plc. (Nasdaq: NVET) | $6.60 | +69.7% |
| Plug Power Inc. (Nasdaq: PLUG) | $2.23 | +62.3% |
| Sajan Inc. (Nasdaq: SAJA) | $5.65 | +54.6% |
| Ballard Power Systems Inc. (Nasdaq: BLDP) | $2.92 | +47.3% |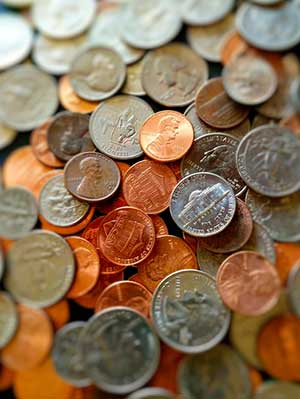 While Hongli Clean Energy is technically the top-performing penny stock of April, trading for the Chinese gas company has been halted since April 7. Shares have been halted due to the company's violation of the Nasdaq exchange's Rule 5250(c)(1), which requires companies listed on the exchange to file periodic financial reports. Hongli reportedly has not filed Q3 2016 and Q4 2016 earnings reports to the U.S. Securities and Exchange Commission (SEC).
The next penny stock on this list is pharma company Cleveland BioLabs. Shares of CBLI stock skyrocketed 120.6% from $1.60 on April 3 to $3.53 on April 28 after the Food and Drug Administration (FDA) gave the firm permission to launch a study of its radiation treatment Entolimod on non-human primates.
Trending: The Best Stocks to Buy for Massive Profits This Year – Free Report
CBLI's strong triple-digit return in April shows the incredible short-term profit potential of the penny stock sector. But we don't recommend buying any of those top 10 penny stocks. Although they trade on the Nasdaq – a safe SEC-regulated exchange – retail investors shouldn't buy any of them without digging into their financial documents.
But digging into these documents can be extremely overwhelming. They include long 10-K filings, earnings reports, and other forms that can be hundreds of pages long. Not to mention they're frequently written by accountants who use technical language that's dense and difficult to decipher.
That's why Money Morning Small-Cap Specialist Sid Riggs does the research for our members and recommends the best penny stocks and small-cap stocks to buy. He recently picked a small-cap stock that has been and could continue to be a huge performer. Since first recommending it less than two weeks ago, shares have already gained 19.2%.
And that could just be the start for this stock. All four of the analysts covering this stock have bullish price estimates for the rest of 2017.
Here's one of the best small-cap stocks to buy right now…
Buy This Small-Cap Stock for Market-Beating Returns in 12 Months