Despite a slight dip in value last month, our platinum price forecast for the rest of 2017 is overwhelmingly bullish. In fact, Money Morning Resource Specialist Peter Krauth believes the price of platinum could produce an additional 40.3% gain for investors.
The platinum price fell 0.4% from $952.40 to $948.70 in April. This was largely due to the 1.3% gain in the Dow Jones Industrial Average, which attracted investors to stocks and drove them out of safe-haven metals like gold.
But Krauth – a 20-year veteran of the precious metals market – sees platinum being a top-performing metal by the end of the year. His prediction that it will rise 40.3% from the current $926.70 price to $1,300 by the end of 2017 beats his prediction that gold will gain 11.5% over the same period.
While buying platinum and banking those gains is one way to profit from this news, Krauth believes a better profit play lies in platinum stocks.
Before we get to his favorite platinum stock, let's look at why platinum will continue on its upward trajectory in 2017…
2 Factors Fueling Our 2017 Platinum Price Forecast
Krauth sees platinum prices going higher in 2017 for two reasons: soaring global demand and the metal's safe-haven qualities.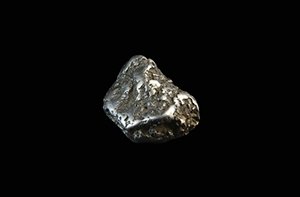 One of the most distinctive aspects of platinum is that it's incredibly rare. In fact, platinum is much more difficult to obtain than other precious metals like gold, silver, and copper.
More than two-thirds of the world's platinum comes from Africa, with the top-producing platinum countries being South Africa, Canada, Russia, Zimbabwe, and the United States. Last year, these five countries alone produced 168.9 metric tons of platinum compared to more than 3,100 metric tons of gold produced worldwide in 2016. That means the market for physical gold was effectively more than 18 times larger than the market for physical platinum last year.
Don't Miss: Our Free Guide to Investing in Gold and Silver
Not to mention we're currently heading into the fifth straight year of a platinum supply deficit. The World Platinum Investment Council predicts that we're going to be short by as much as 120,000 ounces in 2017 as demand rapidly outpaces supply. This dynamic ensures that platinum prices are fundamentally poised for a big rally this year.
The second catalyst for the price of platinum is the precious metal's use as a safe-haven investment. Generally, as the stock market declines, investors will put more and more of their money into safe havens like gold, silver, and now platinum. That's because the value of these metals tend to remain the same or increase during market volatility.
Granted, we are seeing some record stock market gains this year, but a rally never lasts forever. There has been growing unease about this market, and many investors and stock market experts believe that we could be heading for a crash. Not only is the Dow Jones near its highest level in history, but we also have a five-year high inflation figure, a weak U.S. dollar, and some unstable geopolitical conflicts, especially with North Korea.
Ongoing crises with other nations boost the value of safe havens like platinum. Even if there's no military action, investors have been known to buy precious metals to prepare against any unexpected downturns in the market.
All of this supports Krauth's platinum price prediction that the metal will rally 40.3% to $1,300 in 2017. And the best way to profit from this rally is through investing in platinum miners. These companies stand to grow their profit margins on each ounce produced as prices climb higher throughout the year.
With that in mind, here's Krauth's recommendation for the best platinum stock to buy in 2017…
The Best Platinum Stock to Invest in This Year