On April 19, the United States sent a naval ship toward the Korean Peninsula capable of launching missiles at North Korea, heightening an already tense situation between the two countries.
Attacks - as well as the threat of attacks - between countries have been known to send the markets reeling. On the first day of trading after the Sept. 11 attacks, the Dow Jones plunged 7.1% in just one day. That was third-largest single-day loss for the index ever.
Today, we're giving you two ways to protect your money now if you're worried about North Korea's threats, courtesy of Money Morning Chief Investment Strategist Keith Fitz-Gerald.
In fact, Keith is closely monitoring the situation in North Korea and its impact on the markets. If the situation escalates, Keith believes we could see panic selling from shareholders.
With that in mind, he's eyeing two funds that can protect your portfolio if the markets fall due to any selling pressure that comes from the U.S.-North Korea conflict - which could cause the stock market to dip by as much as 10%...
How U.S.-North Korea Situation Could Send Stocks Diving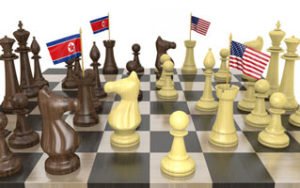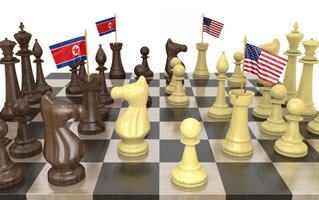 You see, U.S. and North Korea relations have been hostile for 50 years and have gotten worse in 2017 due to North Korea's repeated tests of long-range missiles...
The first came in February when North Korean leader Kim Jong Un tested a medium long-range ballistic missile called the Pukguksong-2. Then in March, the country launched four more ballistic missiles into the Sea of Japan. Three of those four came within 200 miles of Japan.
The United States responded by sending the USS Carl Vinson naval strike group toward the Korean Peninsula on April 19. Since then, the North Korean media has stated these "military provocations," which also include the United States conducting bomber drills with the South Korean military, could risk the start of nuclear conflict.
Now, the Trump administration is weighing military options against North Korea.
During his visit to South Korea on April 17, Vice President Mike Pence warned that the "era of strategic patience" with North Korea is over. In an April 28 interview, President Trump said "a major, major conflict" with the country is possible.
But Keith believes Kim Jong Un could fire missiles at U.S. allies any moment now. Those countries include North Korean neighbors Japan and South Korea.
Best Investments: Buy These Stocks for Insane Profits in 2017
If this happens, the U.S. stock market could drop anywhere from 5% to 10% in just one trading session.
"If North Korea hit one of its neighbors, there would be panic-selling on a scale that no one's ever experienced," Keith told readers on April 24.
However, Keith warns investors not to follow the herd. Instead of selling, it's better to protect your money by buying funds that go up when markets go down. That's why Keith found two funds that can serve as hedges against market volatility.
"Hedging, by its very definition, means you're engaging in protective behavior, which - as I use the term - means you are not looking to sell everything," Keith noted. "Rather, you're looking to put specific tools like the inverse funds to work as a means of staying in the game."
Here are his two favorite defensive investments to make now to prepare for a market pullback, before the North Korea tensions continue to escalate...
These Two Funds Will Help Protect Your Money Now from the North Korea Situation