After narrowly averting a shutdown this week, many are asking, "How many times has the government shut down?"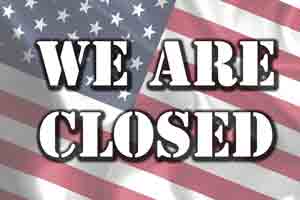 The answer is 18 times, and the history of shutdowns is interesting. The current laws mandating that Congress must pass a budget or spending bill to prevent a shutdown were enacted in 1976. So there weren't any shutdowns before that time.
When a budget or spending bill is not passed, there is a "funding gap" that shuts the government down. (You can read the full explanation here.)
While the "funding gap" is the official reason for the shutdown, the reasons for these gaps have varied over the years.
Must See: This Great Depression-Era "Secret" Helped Transform Two Teachers into Millionaires. Read more...
It is also interesting to note that the number of shutdowns has slowed considerably despite being in the news most years leading up to the budget deadline of Sept. 30.
Below is a chart of all of the reasons the government has shut down, plus an investing strategy for the fall, just in case a budget isn't agreed upon...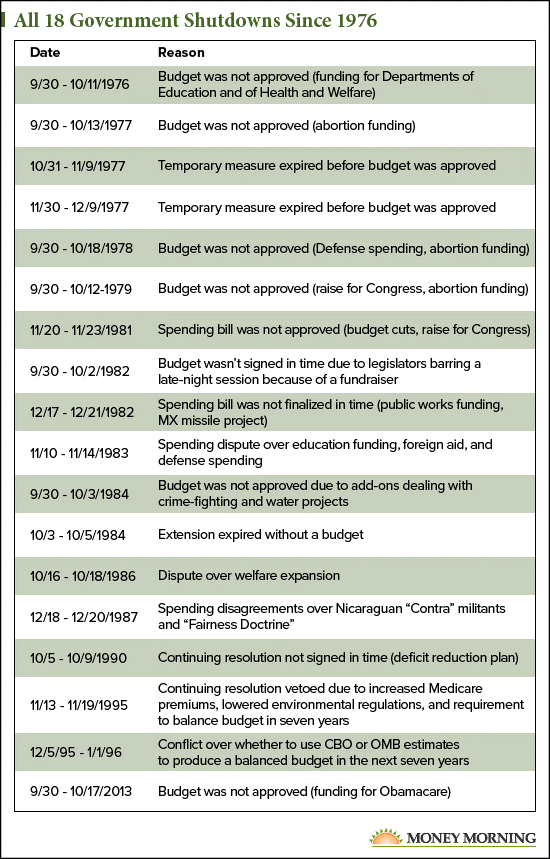 Profiting from a Government Shutdown