Adults at least 21 years old have the right to purchase recreational marijuana in Oregon. And thanks to Gov. Kate Brown, cannabis enthusiasts in Oregon now have the right to privacy, as well.
On April 17, Brown signed Senate Bill 863 into law, which prohibits legal pot shops in Oregon from keeping or transferring customers' personal information.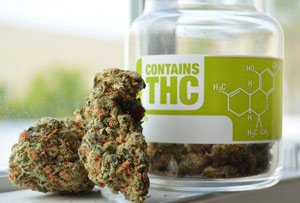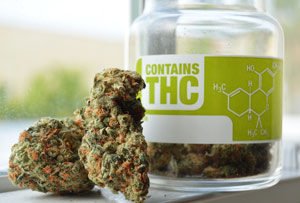 That information includes names, birthdates, addresses, and other data typically found on government-issued ID cards.
According to OregonLive.com, Brown said the bill is "appropriate under the circumstances."
And what she's referring to is the potential crackdown on the cannabis industry by U.S. Attorney General Jeff Sessions…
Oregon Marijuana Laws Offer Increased Protection from Possible Shakedown
When Sessions was nominated for attorney general, the marijuana industry panicked. That's because at an April 2016 Senate hearing, Sessions said "good people don't smoke marijuana."
And while marijuana may be legal at the state level in places like Oregon, it's still illegal under federal law. Fearing that the Trump administration would start prosecuting recreational cannabis dispensaries, Brown and other governors from Alaska, Colorado, and Washington wrote a letter in April to Sessions and Treasury Secretary Mnuchin.
They asked for clarity on the administration's cannabis policy.
According to The Colorado Statesman, the governors had not received a reply as of April 19, 2017.
While Brown waits for a reply, the bill at least provides more privacy for marijuana users in Oregon for the time being. If the federal government starts prosecuting cannabis companies, those companies will not have to provide information on its customers to the federal government.
Must Read: Should I Buy a Marijuana ETF?
Video
Which States Will Legalize Marijuana Next?
This is not only good news for cannabis users, but local governments, as well. In January 2017 alone, Oregon received $5.3 million in marijuana tax payments. And in 2016, Oregon collected $60.2 million in state tax revenue from marijuana sales.
However, it's not just cannabis companies that will be getting rich from marijuana…
Thanks to just announced, historic legislation, a new pot stock boom is about to blow the doors off anything we've seen up to this point. In a time-sensitive audio briefing, pot stock expert Michael Robinson details five marijuana stocks that are best positioned to skyrocket upon legalization and how you can grab your stake in them…
How to Play the Booming Marijuana Market