On April 30, Twitter Inc. (NYSE: TWTR) announced a beefed-up partnership with privately held news and media company Bloomberg LP to offer 24/7 video news broadcasts starting this fall. But investors shouldn't expect this new deal to save Twitter stock...
The partnership with Bloomberg is an extension of a 2016 deal that introduced three shows to the social network, as well as offering market trading coverage.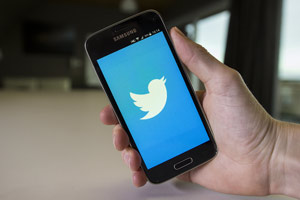 The new deal will feature original reporting from Bloomberg's global news network and content created by Twitter users themselves, curated and verified by Bloomberg.
Sounds great, right?
While some are bullish on the news, Money Morning Chief Investment Strategist Keith Fitz-Gerald has been bearish on Twitter since its 2013 IPO. And he reiterated his stance on Twitter stock in October 2016, when he listed a number of reasons he was bearish on the stock, including:
More than 1 billion users have tried Twitter and walked away unimpressed.
The company still cannot monetize users, which is outrageous considering it's been in business since 2006.
Advertisers think the platform is all but worthless, so they don't hang around.
High-profile relationships like those with ESPN haven't translated into substantial results.
Indeed, in Twitter's April 26 earnings release, the company reported its first quarterly decline in revenue since going public, highlighting the stagnation the social media company is battling. However, Wall Street was expecting even worse results, so shares rocketed 11% that day.
Driven by hope that always springs eternal in the market, the stock continued to rally and has tacked on more than 25% since its pre-earnings close. That was a huge windfall for the loyal believers - or opportunistic speculators.
Trending: Top IPOs to Watch in 2017
However, putting it into context, even after the rally, Twitter stock is down 28% from its November 2013 initial public offering and 59% from the open of its first day of trading. Considering that it pays no dividend and posted net losses every quarter since going public, that is a very bad outcome for investors.
Why the Twitter Stock Rally Won't Last