The death of retail is here, as abandoned shopping malls decay and some of the largest department retailers file for bankruptcy.
It's easy to see that the retail industry is going extinct. But very few people actually know how to profit from the death of retail stocks.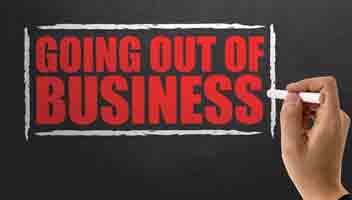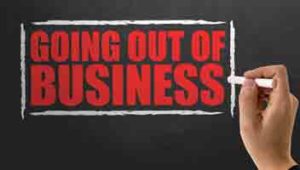 That is, few people outside of Money Morning Capital Wave Strategist Shah Gilani…
He's compiled a list of 40 retail stocks that are expected to implode in the near future. And while some mourn the long-awaited and overdue collapse of the retail sector, Shah will not.
He's a capitalist and won't apologize for it.
But his strategy isn't shorting failing companies, which is generally expensive and risky. In fact, Shah doesn't like shorting these stocks because there's not enough profit to be made.
Instead, he found a specific trade that can allow investors to repeatedly extract tens of thousands of dollars from dying retail stocks.
In just a bit, we're going to show you how to profit from the death of 40 retail stocks.
But first, we want to make sure our readers know just how bad things are going to get in the retail industry and how it could lead to your next profit opportunity.
Retail Stocks Are Plummeting, Creating Your Next Profit Potential
By 2025, real estate research firm Green Street Advisors projects more than 15% of U.S. malls will be converted to non-retail space or fail.
And the biggest culprit is the death of iconic retailers…
You see, department stores in malls are called "anchor stores." With just one or two anchor stores, other businesses within a mall benefit from the foot traffic.
However, Amazon.com Inc. (Nasdaq:
AMZN
) completely changed the way Americans shop, providing consumers with more options, better prices, and convenience. According to Pew Research, just 22% of Americans did their shopping online in 2000. Now, that number is 80%.
"Would you rather get in your car, schlep to some crowded parking lot, wander aimlessly through packed aisles, deal with long lines and rude people, only to potentially wind up leaving empty-handed? Or touch a button on your phone from the comfort of your own home and get the exact item you want delivered in 48 hours?" Shah said.
Retailers were too sluggish to adjust to the change in consumer habits, and now companies like Circuity City, Sports Authority, Quiksilver, and Aeropostale are distant memories.
And there will be even more trouble in 2017 for retailers, as Credit Suisse projects 8,600 U.S. department stores will close their doors.
But Shah feels no regrets for making money from their downfall.
"Every single day more of them are lining up outside the pearly gates. There are too many to count. Do I feel bad about this? Hell no. 90% of these retailers deserve to fail miserably. Why? Piss-poor management… greedy CEOs… just plain-dumb marketing decisions."
Shah believes every American has the right to be a multimillionaire. And the death of retail is an opportunity to make a killing. And today, Shah will show you how…
The Death of Retail Stocks Could Be Your Next Mega-Profit Opportunity