A mysterious buyer known only as the "50 Cent" trader has been betting big on a U.S. market collapse - and losing millions along the way.
Over $89 million has been lost so far, to be exact.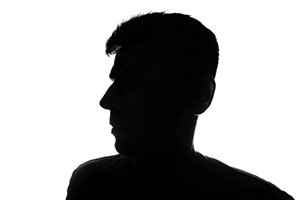 You see, this shadowy trader has been buying up contracts that would mint him a large fortune should the VIX rise significantly - an outcome that would likely occur if the U.S. market sees a correction. We tried to come up with an exact number, but since the trades are so frequent, his exact profits will vary significantly.
The CBOE VIX "fear index" is a measure of implied volatility in the benchmark S&P 500. "Higher volatility tends to mean prices change dramatically over a short period of time; lower volatility means market participants are pretty confident the price will remain about the same," said Money Morning Options Trading Specialist Tom Gentile to readers on April 27.
In other words, when investors start to panic and U.S. markets collapse, the VIX shoots upwards. And vice versa. The VIX fell to its lowest level since early 2007 this week.
It's not unusual for traders to bet on the VIX. But what's notable about 50 Cent's investments is that even after losing over $89 million by betting on a volatility spike, the huge options buyer just keeps buying.
Almost like a schedule...
"They have a very particular pattern of buying options," said Pravit Chintawongvanich, head of derivatives strategy at Macro Risk Advisors, to CNBC's "Trading Nation" on March 31, after the mysterious trader had just lost $75 million.
"Basically, they come in every day and they buy 50,000 VIX calls worth $0.50. So in other words, they don't care much what the strike is; they just pick the option that's worth $0.50," Chintawongvanich said.
Must Read: New to Options Trading? Here Are 5 Steps to Start Trading Options in 2017
Analysts assume the options trades may be part of a broader hedging strategy set forth by a large asset manager who can stand to lose millions of dollars.
You see, asset managers often use VIX calls in similar volumes as hedges against market disruption, but their trading activity is less systematic and leaves much less obvious traces, reports The Financial Times today (May 5).
In fact, several bankers and traders familiar with the trades now believe that the buyer lies far from the streets of Manhattan...
Could This Man Be the "50 Cent" Trader?
According to the investigation by The Financial Times, all signs point to a UK investment firm worth $20 billion and a man named Jonathan Ruffer.
In Ruffer's most recent letter to investors, he cautioned that "markets, especially in the U.S., are once again exceedingly expensive."
And in an investment presentation last year, he confirmed that the company has been purchasing volatility protection. "We regard them as necessary for the scenario we most fear: a major correction in both bond and equity markets," he said.
Furthermore, FT also reported that according to four people familiar with the trades, Ruffer has been systematically buying up derivative contracts linked to the VIX.
So far, "50 Cent" - or quite possibly, Ruffer - has spent over $120 million on these trades, accounting for roughly 8.5% of the open interest in VIX call options, according to Chintawongvanich. "[Whoever it is] I would categorize them as someone who doesn't flinch at losing money," he added.
Ruffer can certainly withstand losing a few million along the way. As of 2013, he is worth over $492 million and has recently donated some of his massive fortune to restoring a castle in the north of England.
Must See: What do billionaires Peter Lynch, President Trump, and a retired cop from Northridge have in common? They've all benefited enormously from a curious Great Depression-era "program." And even though most have no idea this exists, it could be worth $68,870 or more to the average American. Continue reading...
Follow Money Morning on Twitter @moneymorning, Facebook, and LinkedIn.
Related Articles: