In 2010, video-streaming service Hulu was mulling a public offering, according to Fortune. But the Hulu IPO never happened as Wall Street questioned the firm's business model, which allowed users to watch shows for free at the time.
Because the company is still private, you can't buy Hulu stock at the moment.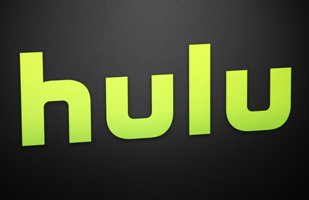 However, we uncovered a little-known strategy that lets you invest the top public video-streaming companies. And it doesn't involve paying $156.55 for one share of Netflix Inc. (Nasdaq: NFLX) stock or $940.95 for one share Amazon.com Inc. (Nasdaq: AMZN) stock.
This investment opportunity is trading for under $100 per share and has already climbed 35.64% in the last 12 months. In comparison, an index fund that tracks the Dow Jones Industrial Average would be up just 18.3% in the same time.
And that's just the start of the market-beating returns we expect shareholders to see from this investment.
According to Statista, streaming-video subscription revenue in the United States alone is expected to climb from $8.17 billion in 2017 to $10.36 billion in 2020. That's an increase of 26.80% in just three years.
We're excited to share this profit opportunity with you in just a bit.
But first, I want Money Morning Members to know about the indirect way to own shares of Hulu...
The Indirect Way to Own Hulu Stock
Through subsidiaries, Walt Disney Co. (NYSE: DIS), Twenty-First Century Fox Inc. (Nasdaq: FOXA), and Comcast Corp. (Nasdaq: CMCSA) each own 30% of Hulu, according to Variety.
Trending: Top IPOs to Watch in 2017
In August 2016, Time Warner Inc. (NYSE: TWX) added a 10% stake in the streaming service.
And according to FactSet estimates, all of these stock prices are expected to climb in the next 12 months.
| | | | |
| --- | --- | --- | --- |
| Stock | Opening Price May 8 | One-Year Price Target | Potential Profit |
| FOXA | $29.14 | $34.59 | 18.70% |
| CMCSA | $39.33 | $44.97 | 14.34% |
| TWX | $98.27 | $106.08 | 7.94% |
| DIS | $112.39 | $120 | 6.22% |
While those are all modest gains, we've found one investment that provides a much larger profit potential in 2017.
Here's the profit opportunity that plays off the strongest Internet streaming companies, along with some of the lesser-known but still profitable companies in the tech industry...
The Best Way to Play Streaming-Video Stocks