While there have been 54 IPOs so far this year, not every single stock to go public is worth your attention. To help, we've compiled a list of the top four IPO stocks to watch.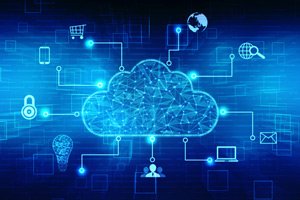 While we don't recommend buying these stocks, they are worth watching until we see a year's worth of earnings reports. Once the first annual report for these companies comes out, we'll have a better idea of the profit potential of each one.
In the meantime, we have a way to profit from some of the hottest IPOs without owning the stock. This will help you steer clear of IPO flops.
But these IPOs have all gotten a lot of investor attention this year, which is why we are adding them to our stocks to watch list. Here's the full list of the top IPO stocks to watch this year and what to look for.
Top IPO Stocks to Watch Today No. 4: Okta Inc. (Nasdaq: OKTA)
Okta Inc. (Nasdaq: OKTA) is a cloud company headquartered in San Francisco. The company provides a secure interface with corporate tools when employees are not in the office.
Currently, Okta stock is trading at $23.90. This is a gain of $0.80 (3.5%) over its IPO price of $23.10 in early April.
The IPO valued the company at roughly $1.54 billion, which is 22% higher than its September 2015 valuation during a previous round of funding. That valuation was $1.2 billion.
This quarter, analysts expect EPS to be -$0.62. However, that loss per share is expected to decline to $0.26 for the following quarter.
Revenue is expected to increase from $48.23 million this quarter to $53.98 million next quarter.
With the potential demand likely to increase as more employees need access to corporate tools and data outside of the office, OKTA stock is expected to rise. The one-year price target for OKTA is $28.00 for a gain of 17%.
Top IPO Stocks to Watch Today No. 3: Mulesoft Inc. (NYSE: MULE)
Mulesoft Inc. (NYSE: MULE) is focused on application programming interfaces (API) that allow various apps and technology to communicate with each another. Its software provides more streamlined integration of technology offerings for corporations, allowing for easier access to data across a network and the cloud.
Analysts expect Mulesoft to have revenue of $265.75 million this year and $361.22 million next year.
Don't Miss: America's richest investors are pumping millions of dollars into penny stocks - and we found a way to get behind their exact same trades for a chance at life-changing profits. Read more...
Despite growing revenue, the company is expected to lose $0.44 per share this year and $0.40 per share next year.
Originally, Mulesoft had a price target between $12 and $14 for its IPO. However, the stock ended up debuting at $17 a share to raise $221 million in March.
MULE stock is trading at $22.29 for a gain of 31% in under two months. The one-year price target is $26.14 for a gain of 17% over its current stock price.
This next company sparked protests at its IPO but is expected to rise over 10% in the next year...