Tesla Inc. (Nasdaq: TSLA) is one of those companies that grabs a lot of attention - and rightly so. It is led by Elon Musk, a true visionary, who is developing electric cars, solar energy and, through another company called SpaceX, even the plans for sending humans to Mars. The "cool factor" here is astronomical.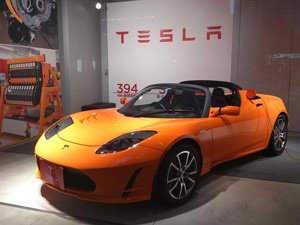 So why do people still think of Tesla as a car company, especially when it comes to Tesla Motors stock?
Even the experts who slice and dice the stock market have it dumped into the automaker sector with rather mundane consumer goods makers such as General Motors Co. (NYSE: GM) and the slightly more upscale Daimler, maker of the Mercedes-Benz brand.
Energy Breakthrough: One gallon of this new "crystal fuel" could get you from New York to L.A. and back... seven times! Read more...
Call me jaded but even a sleek Mercedes convertible cannot compete with being on the cutting edge of a whole new energy production industry that Tesla has with its lithium batteries.
Automobiles are the least of the company's importance.
Tesla Motors stock sure does not trade like an automobile stock, either. Its price/earnings (P/E) ratio is 52, which is what we'd expect to see for cutting-edge technology stocks. GM and Daimler have P/E ratios in the single digits. That means the market is willing to pay a lot more for Tesla stock because of its promise to pay off big down the road.
Of course, a P/E ratio is only part of a stock's story, but it does suggest quite strongly that Wall Street is confused. Pundits call Tesla a car company, but the market prices it like the high-tech company it really is.
That means savvy investors know what they are getting with this company...
What Every Investor Needs to Know About Tesla Motors Stock