The top stocks to watch today (Monday, May 15) are all gaining in early morning trading.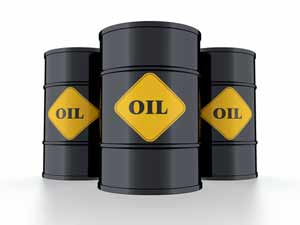 One of these stocks is moving on merger and acquisition news. The second company announced a debt repurchasing deal this morning. A product pre-order announcement is moving the third stock this morning.
Let's take a closer look at Apple Inc. (Nasdaq: AAPL), Chesapeake Energy Corp. (NYSE: CHK), and Symantec Corp. (Nasdaq: SYMC)...
Top Stocks to Watch Today: Apple Inc. (Nasdaq: AAPL)
Saturday, Apple confirmed it acquired an artificial intelligence startup called Lattice.io.
There really aren't many details on the acquisition yet. Apple released a statement saying it "buys smaller technology companies from time to time, and we generally do not discuss our purpose or plans." The stance makes sense since an explanation could tip off competitors to new projects.
The latest acquisition is just another example of why Apple stock is one of our favorite long-term plays. This innovation and forward-looking prospects are why Money Morning Chief Investment Strategist Keith Fitz-Gerald has recommended the company since 2012.
Since February 2012, AAPL is up 144.3%. That's more than double the 66% return for the Dow in the same time. On top of the exceptional returns, the company has paid a dividend since August 2012. Currently the divided is $0.63, which is a yield of 1.61%.
Must See: For only the third time in 20 years, a metal more rare and more exotic than gold is about to make stock market history. And it's poised to make early investors a lot of money. Get the full story.
Why AAPL is a must-watch today: Many of the details of the purchase of the small artificial intelligence company remain unknown, but Apple continually invests in growing industries. That's part of the reason Money Morning remains bullish on AAPL stock in 2017. So far this year, AAPL stock is up 34.8%.
Top Stocks to Watch Today: Chesapeake Energy Corp. (NYSE: CHK)
This morning, Chesapeake Energy announced the final results of its offer to buy convertible senior notes (debt). The notes are due in 2037 and have an interest rate of 2.5%. CHK stock is up more than 4% this morning following the announcement.
The oil and natural gas producer announced that holders of $12.625 million in the notes agreed to the repurchase agreement. That leaves just $2.135 million notes outstanding, substantially reducing the company's interest expense and increasing the profit margin.
The repurchase was originally announced March 30, 2017. Note holders had until 5:00 p.m. on May 12 to withdraw from the repurchase.
In the company's quarterly earnings on May 4, Chesapeake Energy announced that it may continue to retire (or buy back) its outstanding debt. Last quarter, the company reduced its long-term debt by 4.4%. However, its cash has decreased by 72% in the quarter.
Why CHK is a must-watch today: The 4.1% increase in stock price this morning after the debt repurchase announcement shows investors are bullish on this news,  despite the company's shrinking amount of cash on hand. The debt repurchases will help the company become more profitable over the long run since it will reduce its interest payments.
Top Stocks to Watch Today: Symantec Corp. (Nasdaq: SYMC)
This morning, Symantec announced that Amazon.com Inc. (Nasdaq: AMZN) and Best Buy Co. (NYSE: BBY) are accepting pre-orders of the company's Norton Core.
Norton Core is Symantec's secure Wi-Fi router. The router will provide fast Internet throughout the home. It will also secure the network and connected devices from hackers, malware, and viruses.
The product announcement could not be better timed after this weekend's multinational cyberattack that affected hundreds of thousands of computers. It was the largest cyberattack in history and affected over 150 countries. Britain's National Health Service was one of the biggest victims of the attack. The hack also put the attention of investors around the world squarely on cybersecurity stocks today.
Norton is the company's antivirus software. The software protects and scans individual devices that it is installed on. Norton Core will protect the network itself, showing a shift in emphasis from device protection to home network protection.
Why SYMC is a must-watch today: Norton Core could potentially solve some of the issues of connecting unsecured smart devices, like coffee makers and other appliances, to your home network. The known vulnerabilities in home networks caused by smart devices coupled with the most recent cyberattack have the potential to drive consumer demand for the router. The stock is up almost 6% this morning, showing investors see the potential of Norton Core for the company as well.
Secret Weapon Set to Foil China's Master Plan: The South China Sea is about to get violent. But thanks to a small $6 U.S. defense firm with a top-secret new technology, China is about to be taken to the woodshed. Read more...
Follow Money Morning on Twitter @moneymorning, Facebook, and LinkedIn.
[mmpazkzone name="end-story-hostage" network="9794" site="307044" id="138536" type="4"]