We believe mega-cap stocks, like Apple Inc. (Nasdaq: AAPL) and Alphabet Inc. (Nasdaq: GOOGL), that bring regular gains (and a juicy dividend) belong in the "bedrock" of every investor portfolio.
But for really explosive growth, nothing beats small caps. With a market cap from anywhere between $250 million to $2 billion, these companies have the headspace to grow fast, doubling and even tripling before they graduate to big-cap, "household name" status.
Finding those stocks is a question of looking for the "sparks," or catalysts, that always appear immediately before the share price goes up.
Nobody finds these sparks like our Small-Cap Specialist, Sid Riggs, editor of our Small-Cap Rocket Alert trading service. He brings the absolute best small-cap recommendations to his readers with instructions on how to buy, protect a position, or exit. (Note: Sid's recommendations are absolutely crushing the market right now – better than 55% returns, on average, for all open positions.)
Now, Sid was in Baltimore for meetings this week, so I took advantage of the chance for a little face time with him to find out for our Members what kind of small-cap opportunities he's researching right now, and what he thinks of the segment as a whole in 2017.
Here's what he had to say…
A Smarter Way to Play Small Caps
Greg Madison: Hey, Sid, thanks for taking the time to join us.
Sid Riggs: Of course!
GM: So… Small caps can be some of the biggest, fastest gainers on the the market, but as a whole, they're lagging the S&P 500 a bit this year. What do you think the rest of 2017 holds? Do you think this is a sign of some secular trend, or just taking a breather?
SR: I get this question all the time – but I think the real question should be "what's your time horizon?"
If you need to cash out of your stock portfolio in order to pay a bookie at the end of the week, you might want to be concerned with short-term volatility. But if your time horizon is longer than the attention span of a gnat, then I think you want to use pullbacks as a buying opportunity.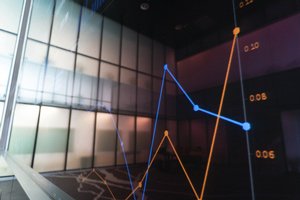 Regarding trends, and the remainder of 2017…
I'm putting my money on quality small-cap stocks. I think that's where the year's biggest winners are going to come from.
Case in point, last year – 2016 – alone, there were more than 250 small-cap stocks that delivered trough-to-peak gains in excess of 100%. Of those, 113 were in excess of 300%, 44 were in excess of 500%, and eight were in excess of 1,000%. By comparison, the largest trough-to-peak gain for a stock in the Dow Jones was Goldman Sachs Group Inc. (NYSE: GS) with a trough-to-peak gain of 74.25%, over the same period.
When the dust settles, this year's biggest gainers will likely be a list of quality small-cap stocks, once again.
GM: So it's about quality. What do you like to see before you make a small-cap buy recommendation?
SR: I want to see a spark – preferably multiple sparks – in conjunction with industry-specific tailwinds that can drive prices higher for at least 12 to 24 months.
What I mean by a spark is a reason "why" a stock is going to move.
That spark can be a good earnings report, an upward EPS revision, the announcement of a new product or a new contract with a heavyweight customer, a change in management, even positive news from a competitor can have a sympathetic influence on a stock. But no matter what, I want to see at least one spark.
Regarding industry-specific tailwind…
I want to make sure the industry itself has enough future demand to sustain increased revenue for at least 12 to 24 months.
Whenever possible, I want the industry, as a whole, to be the main driver of revenue growth. Once that's in place, I can drill down to find the company with a differentiating product or service that can give it a first-mover advantage or create dominant market share.
GM: See any hidden gems or sectors looking especially promising in the small-cap "universe?"