The massive demand for legal marijuana, as evidenced by the $6.7 billion in sales in North America in 2016, is creating an even bigger demand for skilled workers in the legal marijuana industry.
And one of the surprisingly lucrative jobs is as a marijuana plant trimmer. In fact, some of these people could make as much as $500 per day.
Video
Marijuana Workers Are Making Thousands
The work is tedious and includes sitting for hours doing the repetitive task of trimming pot plants with scissors over and over again. According to ABC, cannabis farmer Tim Blake, owner of the 155-acre farm Healing Harvest Farms (Laytonville, Calif.), usually paid his workers through a barter system.
In exchange for trimming cannabis plants, workers would receive medical marijuana. But for 2017, his bud trimmers will receive monetary compensation.
And the pay will be quite generous for fast trimmers…
Blake told ABC in an April 20 report that slower trimmers make roughly $100 a day. That would roughly be the equivalent of making $12 per hour and working eight hours (before taxes).
BREAKING: New Legislation Could Turn Tiny Pot Stocks into Millions. Click Here…
But more experienced trimmers can make between $400 and $500 per day. That's the equivalent of being paid almost $63 per hour for eight hours of work (before taxes). Trimmers working on Healing Harvest Farms were hoping to make between $5,000 and $15,000 during the farm's harvest.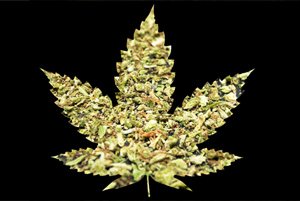 Harvests in California generally start in September and end in November, according to a 2014 NPR report.
Not a bad payout for three months of work.
However, this is just a small sample of the money that can be made in the booming cannabis industry. In fact, there are cannabis jobs that pay as much as $125,000 per year.
Best of all, these jobs are completely legal…
How to Make $125,000 in the Legal Marijuana Industry