According to Money Morning Global Energy Strategist Dr. Kent Moors, "OBL Superfuel" could be your key to generational wealth.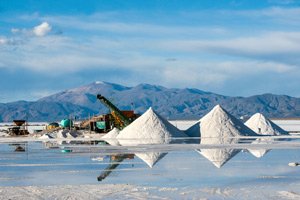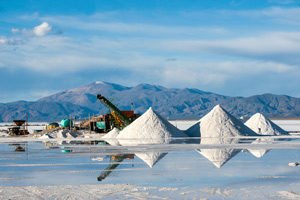 The white crystals were discovered in the Andes Mountains. Locals call them "Oro Blanco," which translates to "White Gold," because of their profit potential.
And these crystals are considered by some to be the "Holy Grail" of energy. In fact, they could spark a $7.2 trillion economic revolution, bigger even than the recent shale oil boom…
What Is OBL Superfuel? A $7.2 Trillion Economic Revolution
OBL Superfuel is so powerful that you could drive from New York City to Los Angeles and back seven times on just one single gallon.
According to Moors, the secret to the fuel's power is a boiling point that is 20 times higher than gasoline. The 2,457-degree-Fahrenheit boiling point means that no fuel is burned off in the engine.
In fact, it's so powerful that Alphabet Inc. (Nasdaq: GOOG) was an early mover into OBL-related technologies. The company has since made it a central component of its energy independence plan that will have the company making its own energy for its offices around the globe.
This Could Make Big Oil Obsolete: One gallon of this new fuel could produce enough energy to power a car for 42,325 miles. It's being hailed by many experts as energy's "Holy Grail." Read more…
And Alphabet isn't alone in the corporate push for energy independence. Wal-Mart Stores Inc. (NYSE: WMT) is projecting it will save $1 billion a year from producing its own energy.
With the growing demand for energy independence and greater fuel economy, it's no wonder OBL prices are skyrocketing, creating large amounts of wealth…
Profiting from Dr. Kent Moors' OBL Superfuel Recommendation
High demand coupled with limited supply drives prices through the roof. And that is exactly what is happening with OBL fuel. The price of this limited fuel has double twice in 14 months.
This price jump is being created by the rapidly increasing demand for OBL. Just one industry, automobiles, is set to increase demand 11-fold.
With demand increasing so rapidly, staking a claim of these crystals could make you wealthy.
And Moors found a tiny miner in Death Valley that could be sitting on one of the largest known claims. It has a projected 816,000 metric tons of this superfuel, with a potential value of over $20 billion.
Even better for investors, this miner has another claim as well. With this much control over the OBL fuel supply, this company could make you wealthy. As long as you learn how to get in soon.
Moors put together a short presentation to show you exactly how to profit from this OBL Superfuel.
Here's how to get in on the ground level.
Follow Money Morning on Twitter @moneymorning, Facebook, and LinkedIn.