Tracking legal marijuana in Pennsylvania will be easier now thanks to a massive new contract with an innovative software company.
And with sales easier to track, Pennsylvania could turn into a massive player in the cannabis market.
Pennsylvania State Auditor General Eugene DePasquale believes the state will see an additional $200 million in new revenue from medical marijuana alone. And this is the $10.4 million deal that could turn the state into a massive cannabis player…
The Status of Legal Marijuana in Pennsylvania
On April 20, Pennsylvania awarded software company MJ Freeway a $10.4 million deal to track all of the state's medical marijuana from "seed to sale."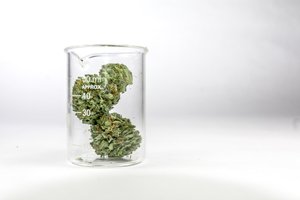 Pennsylvania's system will model the one in place for Nevada's legal marijuana industry. Each activity in the life stage of a marijuana plant is recorded. A cannabis seedling is assigned an identifying number, which is tracked through growth, harvest, processing, packaging, and then sale.
Last year, Pennsylvania became the 24th U.S. state to legalize cannabis. Medical marijuana in Pennsylvania was approved by the state Senate on April 12, 2016, by a vote of 42-7. It was also approved by the House 149-46.
Gov. Tom Wolf (D-PA) signed the bill into law on April 17, 2016.
It approves marijuana for medicinal use for a list of about 18 serious medical conditions, which include PTSD, epilepsy, and AIDS. Home cultivation is not allowed, and marijuana is only permitted in certain forms such as oils, pills, ointments, liquids, and tinctures.
However, governments won't be the only ones to see massive windfalls from marijuana.
Right now, investors are plotting seven-figure weed windfalls with the top pot stocks from every ecosystem – growers, edibles, dispensaries, and more.
Here's how you can join in…
How to Play the Booming Marijuana Industry