Two of our top stocks to watch today (Thursday, May 18) are sinking in early morning trading, along with the Dow, which was down as much as 48.93 points shortly after the open. The third stock we're watching is rising this morning.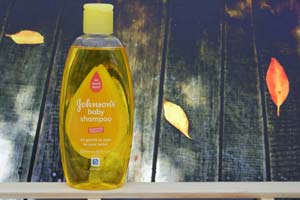 The first stock is falling due to new EU concessions over antitrust concerns. Merger and acquisition news is lifting the second stock more than 2.5% this morning, while earnings are tanking the last stock.
Let's take a closer look at Johnson & Johnson (Nasdaq: JNJ), Sirius XM Holdings Inc. (Nasdaq: SIRI), and Cisco Systems Inc. (Nasdaq: CSCO)...
Top Stocks to Watch Today: Johnson & Johnson (NYSE: JNJ)
Johnson & Johnson announced this morning that it has made concessions addressing EU antitrust concerns associated with its bid for Actelion Ltd. (OTCMKTS: ALIOF). Its stock price is down 0.26% to $126.05 per share in early morning trading.
Back on Jan. 26, Johnson & Johnson put in a bid to acquire Swiss biotech company Actelion for $30 billion. The acquisition would help Johnson & Johnson diversify its drug portfolio.
However, the EU has antitrust concerns about the merger. Originally, the EU competition enforcer set a date of May 24 to review the deal. Now, the deadline has been extended to June 12, which may lead to a four-month investigation.
This acquisition bid is exactly why Money Morning Director of Technology & Venture Capital Research Michael Robinson likes Johnson & Johnson. Through acquisitions and R&D, the company has been expanding its pharmaceutical portfolio. At the same time, Johnson & Johnson sells everyday consumer goods.
According to Business Insider, Johnson & Johnson is the seventh most powerful consumer brand in the world.
Urgent: 7,524 millionaires are legally manipulating penny stocks, driving up the prices. By getting in behind these trades, it's like you're making their shares your shares for huge gain potential in a matter of weeks. Read more...
Why JNJ is a must-watch today: Johnson & Johnson is a great company, and the stock remains on Money Morning's buy list. If the stock price drops more today, that would make a great buying opportunity.
Top Stocks to Watch Today: Sirius XM Holdings Inc. (Nasdaq: SIRI)
Sirius is up 3.28% ($4.89) in early morning trading after announcing it is reopening talks to buy Pandora Media Inc. (NYSE: P).
The renewed talks are likely due to the fact that Matrix and Corvex, activist investors, are pushing Pandora to sell.
While talks have resumed, there has been no formal bid. Price estimates have ranged from $10 to $13 a share. With Pandora sinking 4.5% (to $8.92) yesterday (Wednesday), Sirius might be able to get Pandora for the lower end of the price range.
Back in 2015, Robinson liked Sirius for its cash position, which grew 94% between 2015 and 2016. At the end of 2015, the company had $111.8 million in cash and equivalents. Last year, that grew to $213.9 million. This growing cash position puts the company in a good position to buy Pandora. Plenty of cash limits how much debt the company will need to take on.
Why SIRI is a must-watch today: Sirius has a strong cash position to allow it to purchase Pandora. Given the stock rally this morning, investors see this merger as a profit opportunity that will likely drive the stock price higher as more details of a possible deal are released.
Top Stocks to Watch Today: Cisco Systems Inc. (Nasdaq: CSCO)
Cisco stock is in a free fall this morning after adjusting next-quarter guidance. So far, the stock has dropped 7.5% to $31.22 per share.
The network company announced revenue will decline faster for its fiscal Q4 than the current Q3 quarterly announcement. The expected decline is between 4% and 6% year over year. The current quarterly decline in sales was 1%.
This quarter (Q3), sales were $11.94 billion, narrowly beating the expected $11.9 billion in sales. Adjusted EPS also beat expectations, coming in at $0.60 per share compared to the expected $0.58.
Why CSCO is a must-watch today: With a bleak sales outlook, it is likely CSCO will continue to drop in price today and possibly the rest of the week.
Must See: This Great Depression-Era "Secret" Helped Transform Two Teachers into Millionaires. Read more...
Follow Money Morning on Twitter @moneymorning, Facebook, and LinkedIn.
[mmpazkzone name="end-story-hostage" network="9794" site="307044" id="138536" type="4"]