The best cybersecurity stocks are back in focus this week after new ransomware attacks called "WannaCry" were launched around the globe.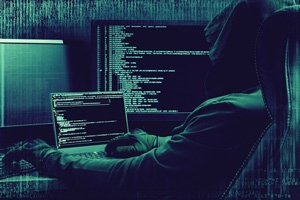 Even big institutions such as FedEx Corp. (NYSE: FDX), Britain's public health system, Chinese universities, and Russia's Interior Ministry, with all of their technical resources, were not immune. Over the weekend, there were initial reports of new cases found in Japan, South Korea, and Taiwan as well.
This attack was just the latest in a massive surge in cybercrime. Juniper Research recently estimated that the global cost of data breaches - hacks - will reach $2.1 trillion by 2019. That's nearly four times the estimated cost of cybercrime in 2015.
And Cybersecurity Ventures recently predicted that cybersecurity spending will top $1 trillion from 2017 to 2021.
Trending: How Does North Korea Make Money?
While the problem is getting bigger, it is actually creating an even better profit opportunity for investors...
As cybersecurity companies scramble to battle the attackers, the winners will reap the riches. And investors who buy the best cybersecurity stocks will benefit too.
We are talking about companies that provide the tools to prevent hacking and cyberattacks as well as the tools that help repair the damage after attacks are made.
Although investing directly in the biggest winners in the sector can be a potential gold mine, Money Morning Chief Investment Strategist Keith Fitz-Gerald says the cybersecurity sector is a complicated field with thousands of players. It'll be hard to sort out the winners because many won't make it.
But we've found two ways for investors to profit from the best cybersecurity stocks in 2017, without having to pick through thousands of companies...
How to Profit from the Best Cybersecurity Stocks Now