Here's a complete list of the 10 top penny stock gainers of May 2017 so far...
| | | |
| --- | --- | --- |
| Penny Stock | Current Share Price | May 2017 Gain |
| Cumulus Media Inc. (Nasdaq: CMLS) | $0.68 | +140.8% |
| Workhorse Group Inc. (Nasdaq: WKHS) | $3.81 | +86.5% |
| Pieris Pharmaceuticals Inc. (Nasdaq: PIRS) | $3.89 | +61.4% |
| Finjan Holdings Inc. (Nasdaq: FNJN) | $3.11 | +60.5% |
| New Age Beverages Corp. (Nasdaq: NBEV) | $5.82 | +57.5% |
| Sito Mobile Ltd. (Nasdaq: SITO) | $3.98 | +53.1% |
| Medical Transcription Billing Corp. (Nasdaq: MTBC) | $2.05 | +50.7% |
| Tantech Holdings Ltd. (Nasdaq: TANH) | $2.44 | +50.6% |
| Corium International Inc. (Nasdaq: CORI) | $6.70 | +48.8% |
| Camtek Ltd. (Nasdaq: CAMT) | $5.38 | +44.6% |
The top-performing penny stock of May so far is Cumulus Media Inc., which has seen shares soar 140.8% to $0.68 in just three weeks. CMLS stock has rocketed due to swirling rumors of a possible buyout by the firm's former CEO Lew Dickey and his new company Modern Media Acquisition Corp. (Nasdaq: MMDMU). Shares of Cumulus are up 29.3% today alone.
Cumulus' ability to more than double in price in less than a month shows the stunning profitability of penny stocks. Still, we don't advise investing in any of the 10 companies listed above. Despite trading on a safe, SEC-monitored exchange like the Nasdaq, investors should never invest in penny stocks without first poring over the company's financial filings.
Trending: The 3 Biggest Penny Stock Scams in Recent History
However, digging through these filings can be a daunting task. They include dense earnings reports and annual 10-K filings that can be as long as 100 pages. They also include dry accounting language that can be difficult for everyday investors to decipher.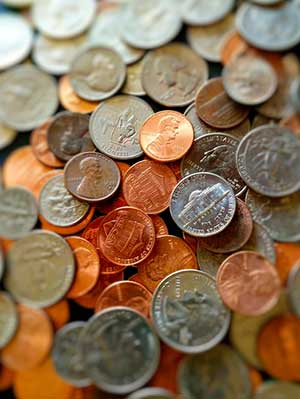 But Money Morning Small-Cap Specialist Sid Riggs is here to do that research for you and recommend only the best small-cap stocks and penny stocks to invest in. He recently picked a small-cap stock that has surged 47.6% this year and could keep going higher. Since Sid first recommended it on April 19, shares have handed investors a 30.3% return.
And that could just be the start for this stock. All four of the analysts covering this stock have bullish price estimates for the rest of 2017.
Here's one of the best small-cap stocks to buy right now...
The Best Small-Cap Stock to Buy This Year
[mmpazkzone name="in-story" network="9794" site="307044" id="137008" type="4"]
One of Riggs' favorite small caps this year is Mitek Systems Inc. (Nasdaq: MITK).
This San Diego-based company develops and sells identity verification software. Its products let users conduct sensitive financial transactions like insurance payments and check deposits via their smartphones. Among Mitek's services are Mobile Docs, used for scanning financial documents, and Mobile Verify, used for verifying a driver's license.
The best part about Mitek is that it's positioned in an incredibly high-growth market. The mobile transaction market is projected to grow by a whopping 716% by 2021. According to Statista, the revenue for companies that make those banking transactions possible will be more than $865 billion by that same year.
Sid believes the banking industry's rapid evolution into a tech-based market could make Mitek a great small-cap stock to buy this year.
"Trips to brick-and-mortar bank locations are going the way of the dodo bird," Sid explained. "Millennials - and everyone else for that matter - are embracing mobile bank deposits whereby a user can simply take a photo of a check and upload it straight to the bank rather than having to trudge to the branch."
Mitek's recent earnings reports demonstrate how the firm continues to benefit from the mobile banking explosion. Its net income has staged a massive rebound over the last three years, going from a $5.3 million loss in 2014 to a $1.9 million profit in 2016. Not to mention it just reported a first-quarter profit of $3 million - up 23% from Q1 2016.
And analysts expect that strong growth to continue. Thomson Reuters analysts project Mitek to hit $10 a share by next April. That would be a generous return of 9.6% from the current share price of $9.12.
And if the mobile transaction market does grow by that 716% we mentioned, analysts could certainly increase their projections, and that 9.6% gain would just be the start.
A Pot "Bombshell" Just Hit Canada: For our neighbors to the north, it's shocking news. But it could be the best news of all time for marijuana stock investors. In fact, this single "bombshell" event could unleash a new pot stock boom that will blow the doors off anything we've seen up to this point. And by putting a couple of hundred bucks into a handful of tiny Canadian weed companies, you could pocket life-changing gains - turning a few hundred bucks into a fortune overnight. Watch this now to get all the details...
Follow me on Twitter: @AlexMcGuire92