Marijuana stocks in Canada are set to skyrocket this year thanks to Prime Minister Justin Trudeau. He introduced legislation on April 13 to legalize cannabis throughout Canada, and medical marijuana sales will be massive.
According to Statista, medical marijuana sales in Canada are expected to reach $233 million in 2017. By 2020, that could reach $739 million.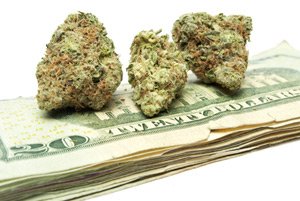 That's an increase of 217% in just three years.
And that's why we're watching Emblem Corp. (OTCMKTS: EMMBF) this week, a producer and seller of medical marijuana in Canada.
According to a May 18 MMJReporter.com report, roughly 2,100 patients have enrolled in Emblem's patient fulfillment site since the start of November 2016.
In November and December 2016, 206 patients had registered. By the end of Q1 2017, there were roughly 1,680 patients enrolled and 246 enrollments pending verification.
Video
Legalizing Marijuana in Canada
The rapid increase is due to the company's GrowWise Health unit. GrowWise provides comprehensive patient and physician educational programs on medical marijuana. For example, patient educators provide personalized guidance on cannabis strains, consumption guidelines, side effects and safety, and follow-up care.
For physicians, GrowWise provides assessment forms and protocols, a comprehensive follow-up care package, and a "best practice" checklist.
Trending: The Marijuana Industry Is Creating $500-a-Day Jobs
This creates an all-in-one service where patients can visit GrowWise, learn about the strains that will help their conditions, and then purchase medical marijuana through Emblem. And as marijuana becomes easier for doctors in Canada to prescribe and for patients to access, sales for companies like Emblem will boom.
However, it's not the only cannabis stock in Canada we're watching…
Because of the pot stock boom that's about to take place in Canada, Money Morning Director of Tech & Venture Capital Research Michael A. Robinson wanted our readers to know the best way to profit.
That's why, in an exclusive broadcast, he shared five tiny pot stocks that could potentially turn a small stake into $100,000…
Unstoppable Canadian Marijuana Stocks