This week, Ford Motor Co. (NYSE: F) announced company insider Jim Hackett will take over the job of CEO, and the stock rebounded slightly. While Ford stock is still down about 10% so far in 2017, this is actually the perfect time to buy Ford stock...
Money Morning Executive Editor Bill Patalon thinks there is great value in Ford stock at these lower prices and remains bullish on it as a long-term play. Right now, F stock trades just above $11 per share.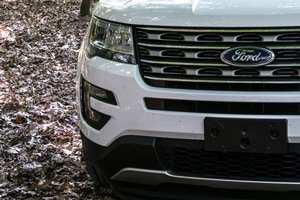 Of all the carmakers - and despite its large size and Rust Belt roots - Ford is pacing the field in embracing the transformation from a pure vehicle-maker into more of a mobility provider. That means it's thinking of new ways to get people where they want to go, including Internet-enabled and driverless cars.
Silicon Valley tech companies may get all the press with their prototype models of self-driving cars, but Ford already has the infrastructure in place to actually mass produce them. With a forward-looking mindset, it's already in the future car business.
According to Patalon, Ford stock is already one of the best technology investments on the market. It is confronting head-on the changes hitting its sector, not only embracing them, but driving them.
"Ford has gone beyond cleaning up its act and become an indisputable industry leader in that all-important profit generator: innovation," Patalon said.
Sign up for SMS so you never miss special events, exclusive offers, and weekly bonus trades.
Trending: Why We Love New Ford CEO Jim Hackett
While we all will need cars, taxis, and other vehicles, the way they are designed, operated, and serviced is changing.
New services and new business models - including Uber, Lyft, and Zipcar - are changing how consumers view car ownership. Keeping this front and center in planning is why Ford's efforts should pay off big in the future.
And while the market has yet to give it the credit it deserves as a high-tech leader, the company has some new technology hitting the streets soon that could act as a shot of "nitro" to the Ford share price.
These changes all emanate from the Ford Smart Mobility unit. Who ran that unit? New incoming Ford CEO Jim Hackett. Before joining Ford Mobility, Hackett was the corporate CEO of Steelcase Inc. (NYSE: SCS), where he transformed the company from a humdrum maker of desks to a designer of flexible, output-enhancing workspaces.
When asked about the new incoming CEO, Patalon didn't mince words...
"I love this move," Patalon said.
Here's why this is such a smart move for the company and what it means for Ford stock going forward in 2017...
Ford Stock Is an Absolute Bargain Right Now