Zika, the mosquito-borne virus that triggered public health alarm bells last summer, is expected to reemerge this year with greater force than last year - this time infecting all 50 states in under three months' time. Once again, the gulf region is expected to get hit the hardest.
And while it should assuage Americans to learn there's a vaccination in the works, we're predicting it will come with an infuriating hurdle for those (potentially millions) in need...
A massive drug price gouge.
Here's what we mean...
A French Drug Price Gouge Would Be a Cruel "Reward" for America's Help
The U.S. Army started developing a Zika vaccine in 2016.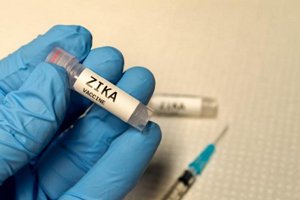 The drug is currently in phase 1 of an extensive trial, after which the U.S. Department of Health and Human Services (DHHS) will pass the vaccine on to French pharmaceutical company Sanofi SA (NYSE ADR: SNY). Sanofi will carry out the vaccine's phase 2 and phase 3 trials because "of the high risk and high costs involved in advanced vaccine development," the Army wrote in an April 21 public letter on its website.
In other words, the U.S. government is paying the French company to take over the trials.
As part of the transaction, Sanofi will get $43 million (shored up by U.S. taxpayer contributions) from the DHHS to continue phase 2, with an additional $130 million promised for phase 3.
This additional funding "perk" is not unusual in such government-to-private-firm drug trial transactions. The money is more of an added bonus to accelerate the drug trial process.
But here's the real kicker.
Sanofi is refusing to preset a price on the drug so that Americans can afford it if it's later sold on the U.S. market.
That's right. A drug initially developed by the U.S. Army - funded by U.S. taxpayers - will go to a French pharma firm that could charge Americans an arm and a leg in the middle of a Zika crisis, and with a $177 million DHHS -- again, taxpayer-funded -- package to boot.
Turn a small stake into a fortune with this new earth-shattering government announcement that could completely change the legalization of marijuana.
In spite of Sanofi's refusal to preset a price, the company has issued a roundabout statement regarding the drug's pricing.
"We intend to make this vaccine available at a reasonable price," said Dr. Jon Heinrichs, an associate vice president at Sanofi Pasteur in Pennsylvania, according to NPR. "And I think our record stands, and that we have made many of our vaccines available to those who need them at affordable prices."
If Heinrichs' vague "reasonable price" promise rings familiar, you may recall such guarantees being made by the likes of Martin Shkreli in September 2015 over his company's 5,000% price gouging of the parasite-attacking drug Daraprim.
That's when Shkreli told ABC's "World News Tonight": "[My company has] agreed to lower the price of Daraprim [in a month's time] to a point that is more affordable and is able to allow the company to make a profit, but a very small profit, and we think these changes will be welcome."
That "affordable" Daraprim price deadline flew by, of course, with no change in price.
The point?
When pharmaceutical executives start talking about affordability and stop talking about numbers, it's wise to be skeptical.
For Investors: The Profits Are in Disease Treatment, Not Zika Treatment
Money Morning Executive Editor Bill Patalon, a pharmaceutical industry sleuth who's parsed the good pharma firms from the bad ones for over three decades, prefers companies that are "anti-disease."
Many investors may be quick to throw money at Sanofi, hoping to make a quick buck off of the company's drug price gouge.  But they'll be too late, and any gains they do see will be short-lived at best. Bill knows better.
"Instead of scurrying after each of the 'unique beneficiaries' that emerges with each new threat," he told readers last year, "I'm focusing on finding investments that will benefit from all the threats - and that will also benefit from the more staid medical needs that exist in between threats."
Chief among such staid companies is Becton, Dickinson and Co. (NYSE: BDX) - a medical tech firm that develops equipment to diagnose countless diseases. Becton boasts a long clientele list to boot - one that includes hospitals, physicians' offices, public health agencies, and research laboratories. Read more on this profit play here...
Follow Money Morning on Twitter @moneymorning, Facebook, and LinkedIn.
Related Articles: