The OPEC oil deal is not in peril, though the mainstream media would have you think otherwise...
Oil prices fell yesterday after member countries like Saudi Arabia, the United Arab Emirates, Egypt, and Bahrain cut diplomatic ties with Qatar. These nations have closed borders and ceased all travel to and from Qatar, demanding that Qatari military troops be withdrawn from the war in Yemen.
The nations initiating the separation claim that their small, uber-wealthy neighbor was, and has been, actively supporting Islamic terrorists.
And, yes, news of the severance with Qatar -- a top global liquefied natural gas (LNG) and condensate shipper -- immediately dented the oil market...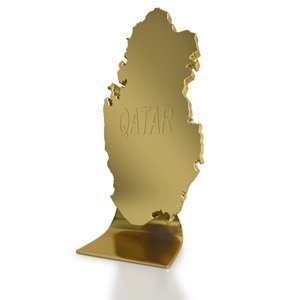 Brent crude prices reversed initial 1% gains after the news, trading down 1%, at $49.45 a barrel by 2:34 p.m. ET.
WTI futures ended Monday's session at $47.40 a barrel, down $0.26, or 0.6%.
U.S. gasoline futures led the sector's largest fall in the afternoon, down 2.4% to $1.54 a gallon.
But mainstream media sites followed the various oil price dips with headlines speculating about imminent doom for OPEC's recent agreement to cut production:
"Oil Prices Fall on Fears Middle East Spat Could Harm OPEC Cuts" - CNBC
"Clash Between Qatar and The Saudis Could Threaten OPEC Deal" - OilPrice.com (a leading site on oil prices in the United States)
"Oil Gives Up Gains as Qatar Rift Could Impact OPEC Deal" - Investing.com
"Will Qatar Boycott Unravel The OPEC Agreement?" - The Street
These exaggerated headlines obscure one fact that investors (and the general public) should keep in mind from now on...
"While this latest spat between OPEC member countries has the potential to give short-term oil prices a hit (like we saw)," said Money Morning Global Energy Strategist Dr. Kent Moors yesterday, "it won't fundamentally reshape the oil market."
Battle-Hardened OPEC Would Survive Even If Qatar Withdrew from the Club
Dr. Moors, who's a 35-year expert in global oil and gas policy, went on to remind readers that "[Qatar] is only responsible for 32,000 barrels of the OPEC agreement to cut 1.8 million barrels of product a day. As OPEC's third-smallest oil producer, even if Qatar decides to forsake the agreement, it doesn't produce enough oil to counteract the OPEC agreement."
Energy Breakthrough: One gallon of this new "crystal fuel" could get you from New York to L.A. and back... seven times! Read more...
And to that point, the oil cartel itself has survived amid far more chaotic circumstances anyway - through tragedies with staggering human life tolls and battles that caused irreversible infrastructure damage to their countries.
Nevertheless, OPEC persisted... for 57 years and counting...
Have a look at the war notches on the cartel's belt...
A Brief History of OPEC's Internal Feuds
After OPEC's "birth" in September 1960 to counter the private multinational companies (known as "The Seven Sisters") that had a headlock on the international market, tensions surfaced within its own member countries.
These tensions were expected, given the cartel was formed among Middle Eastern countries that had been fighting centuries-old squabbles. OPEC arose with a singular focus in mind: controlling the global oil market that thrived upon the black gold that sprang forth from their lands.
And ever since, OPEC has seen internal battle after internal battle, transcending the chaos each time:
OPEC survived through the Iran/Iraq war waged in the 1980s. The eight-year conflict interrupted oil production in both of these member nations. Regardless, OPEC managed to set its first-ever output quotas in 1983, right in the middle of the war.
After Iraq invaded Kuwait on Aug. 2, 1990, the combined production of both countries -- 4.3 million barrels a day -- was halted. But OPEC continued to meet throughout the conflict. In fact, the Persian Gulf crisis even forced the cartel to recast its future role in the world, as predicted by The New York Times on Dec. 16, 1990: "One conclusion already reached by all 13 members [of OPEC], including Iraq and Kuwait's Government-in-exile, is that if OPEC is to survive in a market in which it is no longer the dominant player, it must treat oil as a commodity and not as a political weapon."
In 2011, Syria's civil war deepened cracks between Saudi Arabia and Iran. Iran supported Bashar Al-Assad's government in Damascus, while Saudi Arabia and other Sunni-led members backed the rebels attempting to oust him. Still, OPEC agreed to a new collective production ceiling in December of that year.
In November 2016, OPEC agreed on its first oil production cut in eight years. This happened in spite of Yemen's civil war - with Saudi Arabia pointing to Iran once again, this time blaming the country for backing rebel factions.
It was that last November 2016 OPEC deal, plus the cut's extension on May 22, that convinced Dr. Moors to expect incredible upside for oil in the months ahead.
"Once Wall Street and the financial media stop overreacting to short-term events [like Qatar's isolation]," he said yesterday, "the OPEC agreement will work to push oil prices higher this year."
In fact, Moors forecasts WTI crude oil prices to hit $54 to $55 by the middle of June, and $56 to $58 by September.
That would be a 22% gain over yesterday's WTI price of $47.40 a barrel.
But just in case you want an oil profit play that banks no matter what the price of oil is, Moors also suggests this dividend stock...
Magellan MLP Is a Perfect Play for Wary Oil Investors
Magellan Midstream Partners LP (NYSE: MMP) is a master limited partnership (MLP) - a company that makes 90% of its total revenue from oil or other natural resources and that usually operates in the midstream sector. In other words, it stores and transports oil instead of producing (upstream) or selling (downstream).
Because MLPs only rely on transporting and storing oil, they make money regardless of how oil prices are performing. As long as the oil keeps flowing, companies like Magellan keep raking in revenue.
And believe us, OPEC - if you can't tell by now - will keep its black gold flowing no matter what.
Check out Moors' Magellan recommendation, plus read about six more dividend-yielding plays right here...
Follow Money Morning on Twitter @moneymorning, Facebook, and LinkedIn.
Related Articles: