Aerospace and defense stocks are in the spotlight this year following the multiple terrorist attacks we've seen across the globe, from London and Paris to the Philippines. Nuclear saber-rattling in North Korea is certainly a worry, as well.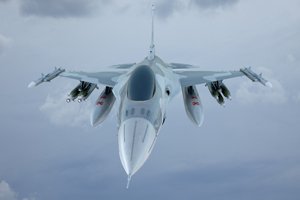 But not every defense pick is a winner, which is why we're bringing you one of the best defense stocks to buy today...
The multiple attacks have led investors to pile into the defense sector, causing it to outperform the broad market. For example, the PowerShares Aerospace & Defense Portfolio exchange-traded fund (NYSE: PPA) is up roughly 10% year to date compared to 7.2% for the Dow.
Research shows a good deal of any stock's performance is due to the fortunes of its sector. The theory is that if there is enough business to power the sector higher, then there should be enough to spread around to most of the companies within.
Think of it as "the rising tide raises all boats" on a sector level.
And that is why we're looking at the defense sector for investment opportunities.
Indeed, defense is one of Money Morning Chief Investment Strategist Keith Fitz-Gerald's best profit plays for the year, as he wrote here in January. Keith says the trick to making huge profits is to find "must-have" companies that fall into what he calls the six "Unstoppable Trends," one of which is "war, terrorism, and ugliness" (also known as defense).
The "Unstoppable Trends" are backed by trillions of dollars that Washington cannot derail, the Federal Reserve cannot meddle with, and Wall Street cannot hijack. Even if the S&P 500 stumbles, unstoppable sectors such as defense may dip but will come roaring back because the underlying reasons for their success will not have changed.
Must See: This Great Depression-Era "Secret" Helped Transform Two Teachers into Millionaires. Read more...
Fitz-Gerald said that there is now an unexpected - and uneasy - three-way détente between Russia, China, and the United States that is driving a fundamental shift in defense contracting.
Specifically, there is a huge demand for large-ticket items and high-end, high-capability systems such as heavy bombers, capital ships, and weapons systems. This has also grown to include cyber and electronic capabilities.
"That's good for nearly half a trillion dollars in spending," Fitz-Gerald said.
And this following pick is one of the best defense stocks to buy today to profit.
This Is One of the Best Defense Stocks to Buy Now