The June 1, 2017, announcement that the U.S. government intends to withdraw from the 2015 Paris Climate Agreement barely budged energy stocks, coming as it did after five months of dismantling environmental regulation.
Outside the markets, however, the announcement was greeted with a firestorm of international media coverage, condemnation and support, and cheering and hand-wringing from every corner.
Now, the withdrawal may not have much immediate effect. As I said, the markets took it in stride, and it will take at least four years - longer than Trump has left in his first term of office - for the United States to exit the agreement.
But this reshuffling of priorities does mean that America is giving up a leadership position in the absolute fastest-growing, most potentially lucrative segments of the energy sector...
I mean wind and solar, of course.
The new realities will prove a huge boost for two overseas energy companies that you can buy right here at home...
The U.S. Withdrawal Matters in the Long Run
Now, the main reason for the lack of a market reaction to America pulling out of the Paris Accord is simple: the accord itself did not require the United States to do anything.
Any commitments were voluntary (as was the funding provided to developing countries), and there was no mechanism by which the United Nations, or anyone else for that matter, could enforce them.
Even before the withdrawal, America wasn't on track to reach its goals. So Trump is withdrawing from voluntary commitments that we weren't going to meet anyway.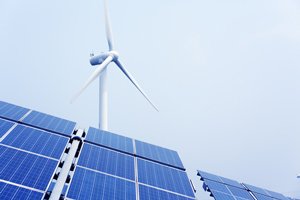 What's more, the past five months of dismantling environmental regulation have been bullish for many energy stocks.
So you can see why the markets reacted calmly.
It may not seem like it, but investors with exposure to solar and wind power can rest assured, too.
Both sources will remain to be competitive on price both here in America and abroad. You see, despite the many promises being made, unstoppable market forces mean coal is not coming back. The shale revolution has lowered the cost of natural gas so much that coal simply cannot compete...
Especially with a new coal plant costing twice as much as a comparable natural gas plant.
And so the immediate impact for investors of all kinds is negligible. But in the longer term, withdrawing from the Paris Climate Accord means that America is giving up leadership in renewable technology...
China and Europe are already filling that void...
I Like These Two Companies to Play the Leadership Shift
Even before Trump's announcement, China and the European Union started negotiations over a new partnership to speed up the development of renewable power.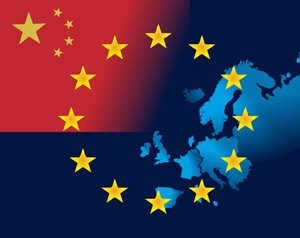 And now that America's intent to withdraw is official, development and most importantly investment in these technologies - mostly wind and solar - will move from America to those regions.
Some select U.S. renewable energy companies may still break through on occasion, but the international sector will now move to solar and wind faster than the United States.
Chinese and European companies will lead the way. Chief among them will be the global leaders in solar and wind...
They both happen to be some of my very favorite energy companies.
[mmpazkzone name="in-story" network="9794" site="307044" id="137008" type="4"]
In wind, the leader - and main beneficiary of America's withdrawal from the Paris Accord - will be Denmark's Vestas Wind Systems AS (OTCMKTS ADR: VWDRY).
Not only is Vestas Wind the leading wind turbine maker in the world, with access to direct government support, but it also supplied a whopping 43% of new wind power plants installed in the United States in 2016.
That's up from 33% the year before.
Vestas even beat out the giant General Electric Co. (NYSE: GE), which came in at 42% - a decrease from over 50% the year before.
Now, as the U.S. retreats from leadership in new energy technologies, Vestas will be benefiting from more global support than American competitors like GE, which can be expected to lag in this segment.
Meanwhile, for solar, look to China's JinkoSolar Holding Co. Ltd. (NYSE: JKS). This is the premier solar company in the world and the third-largest supplier by capacity.
With global operations and good relations with the Chinese government - where solar power capacity equivalent to more than 30 nuclear reactors was installed last year - Jinko is perfectly positioned to continue growing and rewarding shareholders savvy enough to spot that fact.
Remember, just because leadership in this sector is moving abroad doesn't have to mean that you as an investor lose out.
In the energy market, there's always a way to profit.
Kent's calling this new fuel source energy's "Holy Grail," because it could be a whopping 1,693 times more powerful than the gasoline that runs your car. Incredibly, no one – not Wall Street, not the media – is paying attention to these developments. But you can bet Kent is. So while the media are fretting about the Paris Agreement, this new "crystal fuel" could be making you massive short-term gains. Click here for a chance to see our Global Energy Strategist's new research…
Follow Kent on Facebook and Twitter.
About the Author
Dr. Kent Moors is an internationally recognized expert in oil and natural gas policy, risk assessment, and emerging market economic development. He serves as an advisor to many U.S. governors and foreign governments. Kent details his latest global travels in his free Oil & Energy Investor e-letter. He makes specific investment recommendations in his newsletter, the Energy Advantage. For more active investors, he issues shorter-term trades in his Energy Inner Circle.