Risk-averse investors avoid the cannabis industry because most pot stocks are speculative, high-risk investments.
That's why I asked Money Morning Director of Technology & Venture Capital Research Michael A. Robinson if there's a safer way to play the booming $6.7 billion North American cannabis industry, and his answer will surprise you…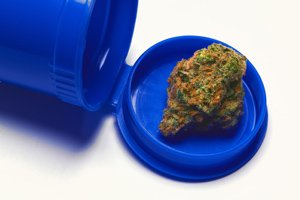 Robinson's pick sounded unorthodox to me at first, as most investors wouldn't consider this a pot stock.
Though I quickly realized why our pot stock expert recommended this profit opportunity. This company is using its tech expertise to help regulate the marijuana industry.
It will make money from cannabis without having to grow or sell the plant, which creates less risk.
It also has a diversified portfolio of products and services outside of the marijuana industry. That has helped the stock price outperform the Dow Jones Industrial Average in 2017, climbing 17.28%, while the Dow is up just 7.30%.
And we expect these market-beating gains to continue.
Wells Fargo Securities just released a "Buy" rating on this stock on June 2, and it expects the stock price to climb over 12% in the next 12 months.
On top of that, this company even pays a dividend of $0.39 for a 2.14% yield.
To recap, this stock is a leader in the tech sector, its diverse revenue sources (such as in the cannabis industry) could help it climb by 12% over the next year, and it can offset dips in its stock price through dividend payouts.
That makes this a great "cannabis stock" to own for risk-averse investors.
The Biggest Pot IPO of the Year: A highly anticipated marijuana company IPO will happen any day now, and analysts are projecting a massive 254% gain right off the bat for private investors. But you must hurry. Read more…
Additionally, we have another potential profit opportunity on a highly anticipated marijuana company IPO.
We're going to get to that in just a bit.
But as promised, here is the safest "pot stock" to own that will still provide market-beating gains in 2017…
If You Want the Safest Pot Stock to Own, Try This One for Market-Beating Gains