Currently, 29 states and the District of Columbia have some form of medicinal marijuana legalization. And as more states legalize cannabis for medicinal purposes, we want to make sure Money Morning readers know about the top medical marijuana stocks to watch.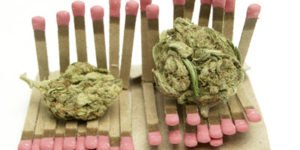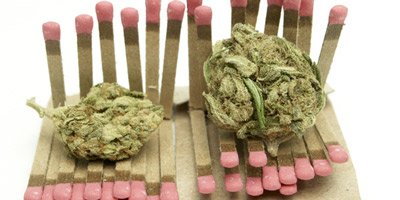 Even traditionally conservative states are starting to realize the benefits of medical marijuana. For example, West Virginia Gov. Jim Justice just signed a medicinal marijuana bill into law on April 19, 2017.
Marijuana prohibition has hindered research for cannabis drugs in the past, but more states legalizing medical cannabis is creating a viable market. By finding the right medical marijuana companies who have breakthrough drugs in the pipeline, investors can profit if these drugs are approved.
With the trend towards even more states legalizing medicinal marijuana, we're giving out three pot stocks to watch today...
Medical Marijuana Stocks to Watch, No. 3: Corbus Pharmaceuticals Holdings Inc.
Corbus Pharmaceuticals Holdings Inc. (Nasdaq: CRBP) is a biopharmaceutical company developing medicine to treat fibrotic and inflammatory disease.
One product in its pipeline right now, Anabasum, is a novel synthetic oral endocannabinoid-mimetic drug designed to resolve chronic inflammation and fibrotic processes.
BREAKING: New Legislation Could Turn Tiny Pot Stocks into Millions. Click Here...
If Anabasum is approved, it could become the go-to treatment for patients suffering with cystic fibrosis because current treatments have harmful side effects.
According to Corbus' website, systemic steroids and high doses of ibuprofen are effective at improving the symptoms of the disease. But the side effects associated with these treatments can range from dizziness to liver problems.
And because there are only a few drugs to counter certain conditions of cystic fibrosis, patients either have to deal with side effects or forgo treatment.
But Anabasum could provide a safe, effective chronic anti-inflammatory therapy for patients suffering from cystic fibrosis.
Corbus plans to initiate a phase 2b study of Anabasum for the treatment of cystic fibrosis in Q4 2017. It also plans to complete a phase 3 study of Anabasum to support a New Drug Application (NDA) for the treatment of systemic sclerosis in Q4 2017.
CRBP stock has been volatile, trading between $2.62 and $10.78 per share in the last 52 weeks. But over the last 12 months, the CRBP stock price has climbed 69.33%.
There could be even bigger long-term gains if trials show Anabasum is an effective treatment for patients with sclerosis and cystic fibrosis in clinical trials. And with over 30,000 people in the United States alone having cystic fibrosis, the market could be huge.
While investors wait to see if Anabasum passes trials, we had to make sure Money Morning readers were aware of the next two profit opportunities.
And one medical marijuana stock we're watching could climb nearly 100% in the next 12 months...