These are the 10 best penny stock gainers of June 2017 so far, ranked in order of biggest to smallest return. Plus, we'll give you our top pick for 2017 after the chart…
| | | |
| --- | --- | --- |
| Penny Stock | Current Price | Month-to-Date Return |
| Delcath Systems Inc. (Nasdaq: DCTH) | $0.06 | +206.1% |
| MoSys Inc. (Nasdaq: MOSY) | $1.46 | +119.7% |
| Ability Inc. (Nasdaq: ABIL) | $1.21 | +104.2% |
| Pyxis Tankers Inc. (Nasdaq: PXS) | $1.78 | +66.4% |
| One Horizon Group Inc. (Nasdaq: OHGI) | $1.05 | +43.4% |
| Cartesian Inc. (Nasdaq: CRTN) | $0.69 | +41.9% |
| China Techfaith Wireless Comm. Tech. Ltd. (Nasdaq: CNTF) | $3.17 | +40.3% |
| Edap Tms SA (Nasdaq ADR: EDAP) | $3.60 | +35.9% |
| ATA Inc. (Nasdaq ADR: ATAI) | $4.80 | +35.2% |
| CryoPort Inc. (Nasdaq: CYRX) | $4.25 | +33.4% |
BREAKING: New Legislation Could Turn Tiny Pot Stocks into Millions. Click Here…
The top penny stock in June 2017 is Delcath Systems Inc., which has soared a massive 206.1% over just eight trading sessions so far this month. The DCTH stock price popped 200% from $0.02 to $0.06 from June 8 to 9 after the liver cancer biotech announced it would release phase 2 trial data on its chemotherapy drug Melphalan sometime this month. The huge surge in share price last week indicates investors believe the recent announcement will be very positive for the company moving forward.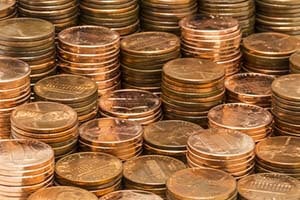 DCTH's stunning 206.1% return clearly demonstrates the explosive profits penny stocks can offer. Because they can cost literally just a few pennies, they can potentially hand you a triple-digit return in just a couple of days.
But we still don't recommend buying any of the stocks listed above. These companies have already handed investors a big profit, which means they might not give you the same profit if you buy in now at a high price.
Our Money Morning experts only recommend investing in firms that are financially healthy and have strong earnings potential. Both of these can be learned by digging into a company's SEC filings to see if its profits are increasing rather than decreasing.
Today, Money Morning Small-Cap Specialist Sid Riggs has done the research for you. Although many of his small-cap recommendations cost more than the $5 penny stock cutoff, these companies boast bigger market caps between $300 million and $2 billion. That means these businesses attract more investors than penny stocks because they're much more financially stable.
And Sid just found another one of the best small-cap stocks to invest in this year. It's a small biotech company that has consistently won FDA approval for its drugs, including a new product that will be available over the counter for the first time in its industry. We like that track record of innovation, and we think it's going to fuel this stock to reach new heights.
This company has also crushed earnings estimates over the last four quarters by an average of 57.6%. Sid says that's a sign Wall Street analysts are underestimating the company, which makes it a great buying opportunity right now.
Here's Sid's pick for the best small-cap company to invest in this year…
One of the Best Small-Cap Stocks to Buy in 2017