Penny stock investing can be a great way to generate wealth this year. However, penny stocks should only make up a maximum of 2% of your portfolio, and that's only if you can afford to make risky investments.
Because their shares are so cheap, penny stocks can see massive swings in price over a brief period of time. For example, if you invested in Delcath Systems Inc. (Nasdaq: DCTH) at the start of June, you've made a 170% return on your investment so far. Shares of DCTH stock have soared from $0.02 to $0.06 in just 10 sessions so far this month.
But cheap share prices also mean these stocks are incredibly risky. If a $3.00 penny stock drops $0.30, its investors have just lost 10% of their investment. If it declines $1.00, they've lost one-third of their money.
That's why our Money Morning experts recommend allotting only 2% of your investing capital to penny stocks. Not only can these companies see big swings in prices, but they can also sometimes be a playground for fraudsters. The allure of penny stock investing as a quick and easy way to make money entices scammers to take advantage of unknowing investors.
And this type of behavior is much more common than you might think. The Wall Street Journal reported that the SEC suspended trading on more than 1,300 stocks between 2012 and 2014 due to alleged fraud.
Today, we're going to show you two great strategies for safely investing in penny stocks. Then we'll show you Money Morning Small-Cap Specialist Sid Riggs' newest stock recommendation whose profit potential is being heavily underestimated by Wall Street right now.
Invest in Penny Stocks with These 2 Tips
The first way to make sure a company isn't fraudulent is by digging into its 10-K filing.
You see, many penny stocks are fledgling companies that trade on the pink sheets or over-the-counter (OTC) exchanges. Reporting requirements for the New York Stock Exchange (NYSE) or the Nasdaq are much more stringent than for the first two.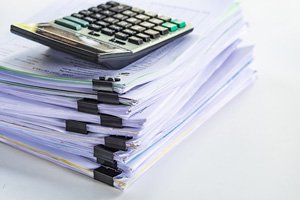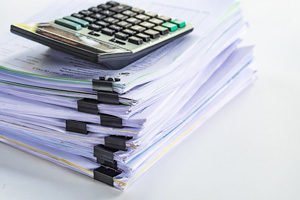 As a result, you need to be very careful to examine the 10-K, the financial information summary produced every year. More than annual reports, 10-Ks provide a lot of information about the firm's organization. Most importantly, they provide details on how the firm's executives are compensated.
A huge penny stock red flag is the execs being paid in cash rather than stock options. This indicates they're planning to cash out if the firm isn't successful or has to declare bankruptcy.
On the other hand, executives who are paid in options have every incentive to make the company work. So if the 10-K indicates payment in stock options, the company is showing it has faith in its long-term performance. That's a good thing for investors looking to put money on a company's long-term performance.
The second strategy for safe penny stock investing is to avoid companies heavily advertising or promoting their stock. That's a big indicator of a company engaging in a pump-and-dump scam.
The "pump" part of the scheme involves the company promoting the stock to unknowing investors. They use everything from mailed brochures to phone calls to aggressively tout the financial benefits of owning the stock. When investors fall for the pump, the stock price rises due to increased buying demand.
Once the price is high enough, insiders behind the promotion rapidly sell – or "dump" – their shares. The stock price often falls rapidly as a result, leaving the duped investors with big losses. That's why you should never invest in a company bombarding you with promotional material.
The Best Pot Stocks: After months of research, we've found the most lucrative and fastest-growing legal pot stocks in America. And for a limited time, you can get all the details for free. Learn more…
While there are plenty of reputable penny stocks to buy, not getting ripped off requires you to remain on guard and do a lot of research. Money Morning Small-Cap Specialist Sid Riggs understands this can be a lot of work, which is why he's done the legwork for you and provided a small-cap company that's one of his favorite investments of 2017.
Even though it's more expensive than the average penny stock, it's worth a look as the company has crushed earnings estimates over the last four quarters by an average of 57.6%. Sid believes that's a big sign analysts are hugely underestimating it, making it a great profit opportunity for investors who buy in now.
Here's Sid's newest recommendation…
One of the Best Small-Cap Stocks to Invest in This Year