Delivering legal cannabis is dangerous, as evidenced by a robbery on Jan. 29, 2016, in San Francisco, where thieves stole a delivery driver's car and $8,000 worth of marijuana.
But a novel concept could increase the safety of cannabis deliveries and be a boon for marijuana stocks: drone deliveries. Not only will drone deliveries increase safety, but they will also make delivery faster and more convenient.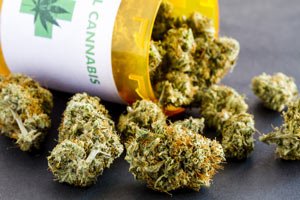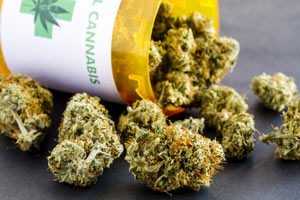 And we've found one company that's harnessing the potential of drone deliveries in the medicinal marijuana industry.
We'll get to how this company's drone deliveries could increase sales for marijuana companies and help pot stock prices climb in just a bit. But we also have a special profit opportunity in the drone industry to share with our readers that could be creating $127 billion in new wealth as we speak.
But first, we want Money Morning readers to know more about the medical marijuana startup pioneering this revolutionary delivery system…
This One Startup Could Revolutionize the Marijuana Industry
Founded in 2013, Eaze partners with legal marijuana dispensaries to deliver cannabis to medical marijuana patients in California. Medical marijuana patients order cannabis products online through Eaze's website and receive a text message when their driver is arriving.
According to its website, most deliveries take between 10 and 20 minutes.
BREAKING: New Legislation Could Turn Tiny Pot Stocks into Millions. Click Here…
However, the amount of deliveries and speed of marijuana transportation could soon drastically increase…
In April, Eaze demonstrated a marijuana drone delivery at the High Times Cannabis Cup in San Bernardino.
As you can see in the accompanying video, the drone was able to deliver marijuana to an attendee of the Cannabis Cup with pinpoint accuracy.
Video
Drone Delivery of Marijuana Demonstration
Now, it's true the technology still needs to be refined before wide-scale cannabis deliveries by drones can occur. According to LA Weekly, Eaze said it's still a few years away from fully putting the technology to use.
But the point of the demonstration was to show what is possible.
And when wide-scale use of drones for marijuana deliveries becomes the norm, it will be a boon for certain pot stocks. That's because using drones can increase the speed of delivery.
For example, Amazon.com Inc. (Nasdaq: AMZN) completed its first delivery with a drone in 2016. From the customer ordering a product to the actual delivery, the whole process took just 13 minutes, which is faster than Eaze's deliveries, which can take up to 20 minutes.
You see, cars are limited because of traffic and road layouts, while drones can go directly to the customer.
And when delivery is faster, more customers can be reached in a day, which will lead to more cannabis dispensary sales. And using Amazon's model, more people are willing to buy products online than having to drive somewhere to get it.
Investing in Drones Will Be Like Investing in Smartphones in 2009: If you've thought of drones in military terms or just as toys, this is a wake-up call. Find out more.  
Also, Eaze could expand its operating hours with drones.
Eaze only operates until midnight, limiting the amount of deliveries and sales that can occur in a day. But with autonomous flying vehicles, it could create a 24-hour delivery service, continually generating sales and revenue.
Now, Eaze has a breakthrough idea, but it isn't a publicly traded company, so you won't be able to buy its stock.
But because both the marijuana and drone industries are experiencing skyrocketing growth right now, investing in either industry could generate massive returns for long-term investors. Legal marijuana sales are expected to climb 198% in North America, from $6.7 billion in 2016 to $20 billion by 2020, and the drone industry is creating $127 billion in new wealth as we speak.
Fortunately, we have an opportunity for you to profit from both of these riveting industries. Here's how…
How to Profit from Marijuana Stocks and Drone Stocks