I've been "hooked" on the long, tumultuous "up 'n down" saga of Marissa Mayer and Yahoo! Inc. (Nasdaq: YHOO) because it reminds me so much of one of the biggest stories I covered early on in my career - Kodak.
You see, I was there to watch that company essentially write its own obituary as a Fortune 500 company, just like Yahoo did.
Since 2014, I've made the case that Marissa Mayer, bolstered with a $40 billion pre-IPO stake in Alibaba, could avoid a "Kodak moment" of sorts by using a time-tested strategy to make sure shareholders got the better, more profitable end of Yahoo's demise.
I have to say, watching Team Mayer fumble that easy play was profoundly disappointing, knowing how much better it could have been for folks who owned a piece of the company.
But, after all the drama, the slow death march for what was once Silicon Valley's brightest star is finally over.
And I'm pleased to tell you I couldn't be more excited for what's coming next - and not just because it looked like we'd never get here...
It Looked Like This Deal Might Not Happen - Several Times
On June 8, Yahoo's shareholders officially approved the company's sale to Verizon Communication Inc. (NYSE: VZ) for $4.5 billion.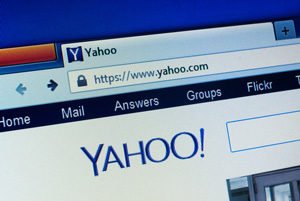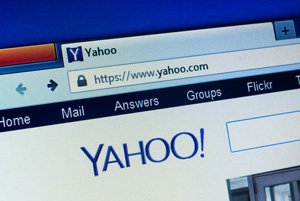 Like I said, since 2014, we've been calling for Yahoo CEO Marissa Mayer to ditch her "resuscitation plan" - and to instead employ the "Harvest Strategy" and just liquidate the company.
Now, this strategy was famously advocated by Prudential sell-side "axe" B. Alex Henderson. In the '90s, Henderson maintained Kodak should ditch the digital strategy it was developing as a "lifeline" and just manage the company for cash flow purposes.
A company using the "Harvest Strategy" uses cash flow for buybacks and serial dividend increases. It can take a long time, but the company eventually shrinks away into nothingness, while shareholders reap the steady benefit. When the "time comes," leadership turns out the lights, locks the doors, and dumps a big pile of cash into shareholder accounts.
I reiterated that "Harvest Strategy" call several times - including when activist investor Starboard Value Fund LP made the same case we did.
As we saw last week, I was right.
Join the conversation. Click here to jump to comments…
About the Author
Before he moved into the investment-research business in 2005, William (Bill) Patalon III spent 22 years as an award-winning financial reporter, columnist, and editor. Today he is the Executive Editor and Senior Research Analyst for Money Morning at Money Map Press.