Facebook CEO Mark Zuckerberg announced on Dec. 1, 2016, that he would graciously donate 99% of his shares to charity (valued at roughly $45 billion at the time) throughout his lifetime.
But in order to keep control of the company, he had to make a decision some are calling controversial: Zuckerberg proposed a Facebook Inc. (Nasdaq: FB) stock split.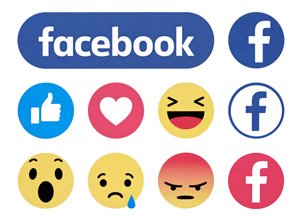 Currently, Facebook offers two shares: Class A Facebook shares and Class B Facebook shares.
Class A Facebook shareholders have one vote for each share of Facebook stock they own. Class B Facebook shareholders have 10 votes for each share they own. The 3-for-1 Facebook stock split would create a new class of C shares that don't have any voting power.
This allows Zuckerberg to give out more shares without diluting his voting power.
He already controlled nearly 60% of the voting power before the Facebook stock split, and that percentage will remain unchanged.
But one shareholder is so opposed to the split that they are taking Facebook to court, and that means a Facebook stock split in 2017 is unlikely...
This Lawsuit Could Delay the Facebook Stock Split for Years
On April 29, 2016, a shareholder filed a proposed class-action lawsuit in the Delaware Court of Chancery in an attempt to stop the company from issuing Class C stock in the 3-for-1 stock split, according to Reuters.
The lawsuit contends the Facebook board committee, which approved of the deal, did not bargain hard enough or obtain anything of meaningful value for shareholders.
Facebook's stock split shares a lot of similarities with another tech giant that went through a stock split, and that process took over two years.
The co-founders of Alphabet Inc. (Nasdaq: GOOGL), Sergey Brin and Larry Page, sent a letter to shareholders proposing a 2-for-1 stock split back on April 2, 2012.
In the letter, the duo stated they wanted to prevent activist investors from influencing how the company made decisions.
You see, activist investors wanted to turn a quick profit, which meant cutting the funding for divisions like Google X, which works on long-term projects. Some of the projects include self-driving cars, an Internet network connected by balloons, and a smart contact lens that measures the glucose levels in the tears of diabetes patients.
BREAKING: New Legislation Could Turn Tiny Pot Stocks into Millions. Click Here...
And in 2015, Google's "Other Bets" divisions, which include Google Fiber, Calico, Nest, Verily, Google Ventures, Google Capital, and Google X, lost a combined $3.57 billion. Activist investors don't like the company losing money, but Brin and Page think the next revolutionary technology could come out of their research.
Through the split, Brin and Page would offer a new class of stock that didn't have voting rights, keeping the majority voting power for themselves. That would allow them to keep working on long-term projects without outside pressure from activist investors.
However, some shareholders didn't like the idea of not having a vote.
Shareholders came together after the letter in April 2012 and sued Google. It took 14 months for the lawsuit to be settled in June 13, 2013. As part of the settlement, Google agreed to consider ending the separate stock rights idea if Brin and Page ever start selling their shares.
But even after the concessions, Google didn't split its stock until April 3, 2014, which was two years after Brin and Page first proposed the split.
If Facebook's lawsuit takes as long to settle as Google's, the FB stock split may not happen until 2018.
However, the Facebook stock split isn't what Money Morning is focusing on.
What we're focusing on is a bold, double-digit growth projection for Facebook that could net shareholders a profit of 69% over the next three years...
Our Bold Price Prediction Ahead of the Facebook Inc. (Nasdaq: FB) Stock Split