Investors are wondering if the Uber IPO is canceled since CEO Travis Kalanick took an indefinite leave of absence.
In a June 13 letter to employees, Kalanick said he was taking a leave of absence to "work on myself" after a series of scandals, like widespread sexual harassment and lawsuits, that have plagued Uber since the beginning of 2017.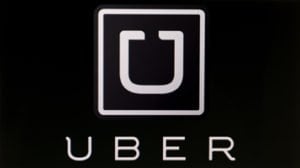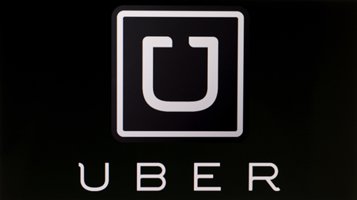 Kalanick is also using the time to grieve the loss of his mother in May.
The Uber IPO isn't canceled, but we've found a way to profit from Uber while other investors are stuck waiting for the IPO. We'll show you that profit opportunity in a bit, but here's why the Uber IPO is delayed for now...
The Official Uber IPO Date Is Delayed Until the Company's Value Rises
At the 2016 Axel Springer NOAH Berlin Conference, Kalanick said he needs to make Uber as valuable as possible for early investors and employees who own stock before going public.
He also mentioned the 2012 Facebook Inc. (Nasdaq: FB) IPO, which valued the company at $104.2 billion.
"Facebook went public when ultimately they had created enough liquidity for their employees," Kalanick said, according to Business Insider.
Uber's valuation is currently $68 billion, according to CB Insights, so if Kalanick wants to reach a $100 billion valuation like Facebook, he's $32 billion short.
That valuation is based on what investors with deep pockets, like hedge fund managers, are willing to pay for the company. You see, these hedge funds are able to invest billions in companies, which is why they are heavily courted. For example, investment management firm Bridgewater Associates has $150 billion in global investments.
But Uber won't be able reach its highest valuation unless it addresses a long list of scandals...
Uber Needs Strong Management Before the Uber Public Offering
According to CNBC, there were 9,925 hedge funds as of Sept. 30, 2016. In order to attract clients in such a competitive market, hedge funds need to make sound investments that also provide market-beating gains.
For example, hedge fund managers like the long-term profit potential of Snap Inc. (NYSE: SNAP). Of the top institution types that hold Snapchat stock, hedge fund managers account for 7.03% of Snap's outstanding shares.
Without key leadership in place right now, hedge funds are reluctant to value Uber stock any higher.
According to Recode, Uber is without a chief operating officer (COO), chief financial officer (CFO), chief marketing officer (CMO), and senior vice president (SVP) of engineering. The COO, generally in charge of day-to-day operations, will reportedly work closely with Kalanick and may even relieve him of some of his responsibilities. That position is especially important now that Kalanick is out indefinitely.
This Could Make Big Oil Obsolete: One gallon of this new "crystal fuel" could get you from New York to L.A. and back... seven times! Read more...
And a new leadership team has a lot of work to do to make Uber a more appealing investment to hedge funds and large institutions.
A new COO will have to address scandals and Uber's future strategic plans, including:
Claims of widespread sexual harassment
Alphabet Inc. (Nasdaq: GOOGL) suing Uber for allegedly stealing technology
Uber being investigated for creating a tool called "Greyball," which deceived authorities in areas it wasn't legal to operate in
Increased competition from rival Lyft
Until that happens, hedge funds and large institutions may not value the company at $100 billion. Uber may also spend more time fixing these issues and hiring new management instead of raising money.
However, just because hedge funds are hoping to see the company make some changes before boosting their valuations doesn't mean all hedge funds will stop investing in Uber. The company can still raise money and expand its services.
And we have a backdoor way to profit from Uber as the company grows without even owning Uber stock. Best of all, you don't even have to wait for Uber to go public to make a profit.
Since we first mentioned this stock on May 18, it's climbed 8.8% in roughly a month. In comparison, the Dow Jones Industrial Average is up just 4.25%.
And we expect even more market-beating gains - as much as 20.79% in the next 12 months, and that doesn't even factor in this stock's 2.81% dividend yield...
Before the Uber IPO Date, Make This Investment for Market-Beating Gains