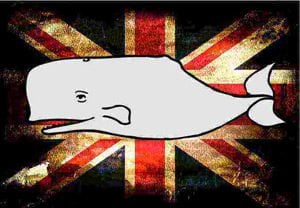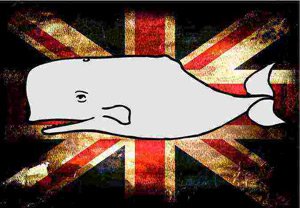 Under threat of federal investigation, the long-disgraced "London Whale" has just thrown JPMorgan Chase & Co. (NYSE: JPM) CEO Jamie Dimon under the bus.
In the spring of 2012, the so-called "London Whale" lost the big banker roughly $6.2 billion after making a series of sour derivatives trades on credit default swaps.
The identity of the trader was revealed to be Bruno Iksil, a Frenchman who lost his job, reputation, and most of his multimillion-dollar fortune after the dodgy trades.
"I was public enemy No. 1," Iksil said in an April 17 interview with Financial News. "Everyone, every single authority, everyone, I think, reading the press articles, wanted to behead me or destroy me or smash me."
Five years later, the defamed trader is breaking his silence - and for good reason....
Earlier this year, new authorities decided to reopen the investigation on Iksil, who has responded by revealing who was really behind the transactions.
How the SEC Fell Short
Bruno Iksil was never charged with any wrongdoing by the U.S. Securities and Exchange Commission (SEC). In fact, the SEC failed to produce any meaningful charges, despite plenty of help from Iksil himself.
"The Whale is singing like a canary, cooperating fully with U.S. investigators," we wrote back in 2013 as the scandal was unfolding.
Indeed, Iksil's "cooperation" led to the SEC charging two of his colleagues instead: Javier Martin-Artajo and Julien Grout. The two were charged with wire fraud and making false filings with the SEC.
We knew there was something bigger going on...
"Here again we have the mythical 'serious charges' that the SEC and Justice Department like to talk about," we wrote. "But Martin-Artajo, Grout, and perhaps Iksil himself all have the misfortune of being expendable."
You see, we knew JPMorgan was likely using these middle-ranking employees to take the fall for the execs. As we've seen with all the Justice Department's "investigations," the truth is never really that transparent.
JPMorgan actually ended up profiting from the entire debacle.
And Iksil's recent revelation has confirmed our suspicions...
"It's Time to Say the Things. The Truth Has to Be Told."
Earlier this year, the "London Whale" got all the reason he needed to tell the world about Jamie Dimon's role in 2012's trading disaster.
You see, in January the Federal Reserve told Iksil's lawyers that it was considering an enforcement action that would cause Iksil to be hit with a massive legal bill, a devastating fine, and permanent disbarment from working in finance, according to Financial News.
Iksil welcomed the Fed's threats. "I have to retrieve my reputation, my intellectual property, and, simply, my life. So far, all of this has been stolen," he said to Financial News.
However, just three months later, the Fed confirmed that it would not be taking any legal action against Iksil.
Urgent: Feds use obscure loophole to threaten retirees. If you have a 401(k), IRA, or any type of retirement account, this could cause you to miss out on $68,870 or more. Learn More...
But the ball had already begun to roll...
In fact, Iksil told The Wall Street Journal on April 12 that the news that the Fed would abandon its investigation made him "more determined than ever" to make his version of events public.
Sure enough, on June 19, Iksil told his whole story on a website called the London Whale Marionette. The tale was lengthy - over 150,000 words spread across dozens of PDF documents - but his message was clear: Jamie Dimon was responsible for the entire scandal.
You see, according to Iksil, he was merely a smoke screen - a patsy -- to cover up the actions of Jamie Dimon and other top execs at JPMorgan. Iksil said in this letter that he repeatedly told his supervisors in 2011 and 2012 about the risks involved in his trading style, but they ordered him to continue with the same strategy anyway.
And even worse, according to Iksil's letter, JPMorgan actually ended up profiting from the entire debacle.
Contrary to public perception, the ill-fated maneuver that caused such embarrassment for Dimon et. al. didn't leave JPMorgan $6.2 billion in the red, but some $25 billion in the black, according to an analysis by Dealbreaker. The synthetic credit derivative shorts that the CIO had piled into so heavily were balanced out by long positions in the investment bank.
In other words, millions of traders lost serious money from the fallout of JPM stock in 2013. Yet JPMorgan still made $25 billion - and Dimon still has a job.
In fact, Dimon earned a whopping $28 million in total compensation last year, making his net worth a total of $1.11 billion.
This kind of scam is not unique - big banks do it all the time and hope individual investors like you won't notice. But there is a way to hedge your portfolio against this kind of risk...
Wall Street Can't Hijack These Stocks
Money Morning Chief Investment Strategist Keith Fitz-Gerald recommends investors protect themselves from Wall Street's scheming by finding "must-have" companies that fall into the six "Unstoppable Trends."
You see, these trends present some of the largest profit opportunities on the planet right now.
And we're not exaggerating...
In fact, more billionaires have been created around these six trends than any other trends in recorded history.
"The Unstoppable Trends are backed by trillions of dollars that Washington cannot derail, the Fed cannot meddle with, and Wall Street cannot hijack," says Keith.
And Keith's watching one company in particular that could be ready for primetime within the next 30 days...
Editor's Note: "Must-have" companies backed by Unstoppable Trends are a cornerstone of Keith's wealth-building strategy. But there's another type of investment he wants Money Morning Members to know about. It's one of his favorites, a kind of "desert island fund" he'd buy if he had to park his money in one place, "retire" from civilization for 20 years, and come back to a pile of money. Click here to learn more...
Follow Money Morning on Twitter @moneymorning, Facebook, and LinkedIn.