Simply put, penny stocks are stocks that trade below $5 per share and have a very small market cap. They can trade outside of the major stock exchanges and are often bought and sold on the less regulated pink sheets or over-the-counter (OTC) exchanges. However, there are some penny stocks from larger companies that can be found on main exchanges.
The share price is the biggest factor in classifying a stock as a penny stock. The U.S. Securities and Exchange Commission (SEC) considers any stock trading under $5 a share to be a penny stock. If it trades above that level but still has a small market cap, it can be classified as a small-cap stock. These small-cap companies usually have a market cap between $300 million and $2 billion.
Having said that, penny stocks are typically small companies that usually don't follow the same regulatory standards and listing requirements that higher-priced stocks on major exchanges do. Many of them trade on the pink sheets or OTC exchanges, which are less regulated than larger exchanges like the Nasdaq or New York Stock Exchange (NYSE).
This is where some risks come into play...
Why Penny Stock Investing Can Be Dangerous If You're Not Careful
Since penny stocks have less liquidity and are more volatile than larger stocks, they're considered risky investments. As such, penny stocks are better suited for investors who have the capital needed to better tolerate risk. That's why we recommend that they only ever comprise about 2% of your total portfolio.
They're also considered risky because they can be a breeding ground for scammers trying to take advantage of investors seeking quick profits. Penny stock fraud has become a widespread practice, with more than 1,300 companies being suspended from trading over SEC investigations.
Sign up for SMS so you never miss special events, exclusive offers, and weekly bonus trades.
The most prominent type of scam involves what's known as "shell companies." Often used by shady business dealers, these are companies that don't have any known business operations or financial assets. They're essentially fake businesses that can be used to cheat unknowing investors out of their money.
A modern example of a shell company penny stock scam is Neuromama Ltd. (OTCMKTS: NERO).
Shares of Neuromama, which claims to make some sort of neural network-based search engine, soared 254% from $15.90 in April 2016 to $56.25 in August 2016.
While that price range technically disqualifies it as a "penny stock," the big concern was the company's explosive market cap. At $56.25 a share, Neuromama had a market cap around $35.4 billion - about 4.7% larger than Tesla's than $33.8 billion market cap.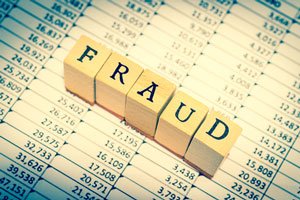 This was a huge red flag for the SEC, which suspended trading for NERO stock on Aug. 15, 2016. The agency cited concerns over "potentially manipulative transactions" and the "identity of the persons in control" as reasons for the suspension and investigation.
But it was the business practices, or lack thereof, that were the SEC's biggest concern. The company had not reported any financials on its search product during the three years leading up to the trading halt. Even stranger was the company's reported movement of operations from southwest Siberia to a town near Tijuana, Mexico.
A Fortune report found the leader of the Neuromama stock manipulation was a man named Vladislav "Steven" Zubkis. The Ukraine native went by Steven Schwartzbard at Neuromama and controlled the shell companies that served as Neuromama's financiers and advisory board. He is notorious for financial fraud and has been cited in several cases dating back to 1993, including one with an alleged shell firm called Jutland Enterprises.
The Best Pot Stocks: After months of research, we've found the most lucrative and fastest-growing legal pot stocks in America. And for a limited time, you can get all the details for free. Learn more...
Despite horror stories like this, not every cheaply traded stock is trying to cheat you out of your money. Here at Money Morning, we're dedicated to making sure you know how to spot unsafe investments and two-bit con artists.
And there's one crucial thing to look for in a company that indicates whether or not it's safe for your money...
1 Detail to Look for When Searching for Safe Penny Stocks