In a May 4, 2017, Bloomberg interview, Slack CEO Stewart Butterfield said the Slack IPO is "years away."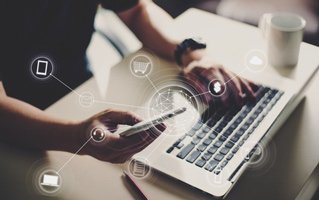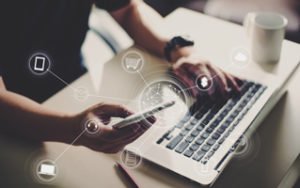 And until the real-time messaging service goes public, there will not be a Slack stock symbol.
However, you don't have to wait until the Slack IPO to make a profit from Slack. After extensive research, I found a profit opportunity within Slack's supply chain. Butterfield's company is a customer of an obscure service software company that was founded in 2007 in Copenhagen, Denmark.
And for companies using Slack that are trying to improve their customer service, integrating this firm's software with the communication platform is the way to do it.
You might not have heard of it, but the stock price of this publicly traded software firm has climbed 31.56% so far in 2017. In comparison, the Dow Jones Industrial Average is up just 8.8% in the same time.
If you missed out on these market-beating gains, that's okay. One brokerage firm projects the stock price could climb another 37% in the next 12 months.
We're going to share everything you need to know about this profit opportunity in just a bit.
But before that, we wanted to bring Money Morning readers up-to-date on recent rumors that Slack might get bought out before it goes public…
Will a Buyout Prevent a Slack Public Offering?
According to a June 15 Bloomberg report, Slack received inquiries from Amazon.com Inc. (Nasdaq: AMZN) and other unnamed tech companies about an acquisition.
The key word here is inquiries.
Amazon and other tech companies are trying to gauge how much acquiring Slack would cost. This doesn't necessarily mean the company will sell itself, and it also doesn't mean Butterfield is actively trying to sell Slack.
Potential buyout offers aren't new for the company, and Slack has shut them down before.
BREAKING: New Legislation Could Turn Tiny Pot Stocks into Millions. Click Here…
At the 2015 Recode Code Conference, Butterfield said he had already turned down between eight and 10 acquisition offers.
But instead of listening to Slack acquisition rumors, we're focusing on a way to profit from Slack without waiting to own Slack stock. And this profit play could bring gains of 37% over the next year…
Forget the Slack Stock Symbol, Focus on This Profit Opportunity Instead