A common type of penny stock scam involves the use of shell companies. That's why we're going to show you an example of such a scam that ripped investors off last year - and two ways you can avoid falling victim to this fraud.
You see, a shell company is a fake firm that has no financial assets or business operations, used by shady business dealers to turn a quick profit. These firms are fabricated by fraudsters to cheat unknowing investors out of their money. Because these companies have no real value and merely look like a business, they're typically used in penny stock scams.
Here's a 2016 shell company case that's currently being investigated by the U.S. Securities and Exchange Commission (SEC). Later, we'll show you how to avoid scams like these...
How the Neuromama Stock Scam Defrauded Investors
You know a company is suspicious if it has an unseen product yet still manages to zoom past Tesla Inc. (Nasdaq: TSLA) in terms of market cap.
This is exactly what happened to Neuromama Ltd. (OTCMKTS: NERO), a stock that skyrocketed 254% from $15.90 in April 2016 to $56.25 by August 2016. Although those prices technically don't make it a penny stock, the pumping up of the stock price in a short period of time reflected typical penny stock scams.
The biggest concern over the whole ordeal was the company's ridiculous market cap. When it reached $56.25 last August, the firm had a $35.4 billion market cap. That was 4.7% larger than Tesla's $33.8 billion market cap at the time. This was a big cause for concern for the SEC, which canceled trading on NERO to investigate the firm.
Neuromama was supposedly a neural network-based search engine in development. The company also claimed that it was planning to build 39 casinos in Mexico as well as a power plant that would generate enough electricity and water to sustain 10 million people.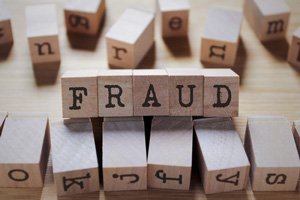 But the investigation found that Neuromama had no business practices at all. It had not reported financials on its supposed search product between 2013 and the trading halt in 2016. The firm had also suspiciously moved its operations from Siberia to Tijuana, Mexico.
The company was just a shell, pretending to have a business when it actually had nothing at all. In other words, it didn't exist.
It was eventually learned that the company's owner and chair was Vladisklav "Steven" Zubkis, who also went by name Steven Schwartzbard. Zubkis is a Ukraine native who spent time in a U.S. prison for investor fraud and money laundering. He's been noted in several cases since 1993, including one with an alleged shell firm called Jutland Enterprises Inc.
The Best Pot Stocks: After months of research, we've found the most lucrative and fastest-growing legal pot stocks in America. And for a limited time, you can get all the details for free. Learn more...
Trading on NERO stock has not been open at all in 2017. That means brokers are unable to sell investors' positions during this time. In other words, investors with money in the company don't have access to it, indicating they've essentially lost their capital for the time being.
Despite scams like Neuromama, not every penny stock is fraudulent. Here at Money Morning, we're dedicated to making sure you know how to spot unsafe investments and two-bit con artists.
And there are two rules to follow to see if a company is unsafe for your investment...
Avoid Any Penny Stock Scam with These 2 Tips