As of 9:30 a.m. today (June 21, 2017), the Ethereum price has dropped 4.23% since Monday (June 19), including a 3.69% dip today.
However, price drops in Ethereum and Bitcoin could be perfect opportunities to buy more cryptocurrencies.
You see, longtime Ethereum owners know cryptocurrency prices are incredibly volatile. On June 21, 2016, the price of Ethereum was $12.54. From today's price of $345.65, that's a gain of 2,656% despite this last week's pullback in the Ethereum price.
Here's why the Ethereum price is falling this week...
Why the Ethereum Price Dropped 4% Today
Despite the recent sell-off, Ethereum prices are still near all-time highs.
And when Bitcoin and Ethereum reach record highs, some investors cash in some or all their profits. There's less demand for these cryptocurrencies when more investors are selling, which drives down the price of Ethereum.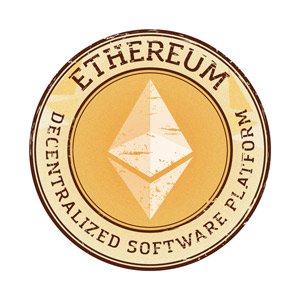 That's not the only factor driving down the Ethereum price this week. Goldman Sachs Group Inc. (NYSE: GS) also released a bearish price target for Bitcoin on June 12.
When Bitcoin price predictions are bearish, they tend to affect the price of Ethereum.
Many people use Bitcoin to buy Ethereum, and because Bitcoin is the largest cryptocurrency, negative sentiments affect other cryptocurrency prices.
GS suggested Bitcoin prices would retrace between $1,915 and $2,300. That impacted Bitcoin prices, as they fell from $3,018.54 on June 11 to $2,682.59 on June 12. That was an 11.12% loss in one day.
The Best Pot Stocks: After months of research, we've found the most lucrative and fastest-growing legal pot stocks in America. And for a limited time, you can get all the details for free. Learn more...
Ethereum prices went from $397.54 on June 12 to $345.65 today.
But again, it's important to remember Ethereum prices have skyrocketed over the last year despite the slight pullback during the last week.
And we think the price of Ethereum will rise with the price of Bitcoin going forward. In fact, some analysts project Bitcoin could reach $1 million. Here's everything you need to know.
Follow Money Morning on Facebook, Twitter, and LinkedIn.