On June 21, 2017, an Ethereum "flash crash" sent cryptocurrency owners into a full-fledged panic. The Ethereum price crashed to a low of $0.10 from $319 on the GDAX cryptocurrency exchange. Shortly after the event, GDAX Vice President Adam White wrote in a June 21 blog post that there were no indications of wrongdoing.
The temporary crash, which reportedly took place in a matter of seconds, was caused by a common multimillion-dollar sell order.
More on that in just a bit.
Shocking New Bitcoin Prediction: Some think the idea of Bitcoin topping $1 million is totally insane. But a 36,000% price jump may not be that crazy of a thought...  
The GDAX exchange allows investors to buy and sell digital currencies. It also allows traders to buy on margin and place stop-loss orders on the price of Ethereum. Stop-loss orders will automatically sell Ethereum for investors if the price drops below a certain point.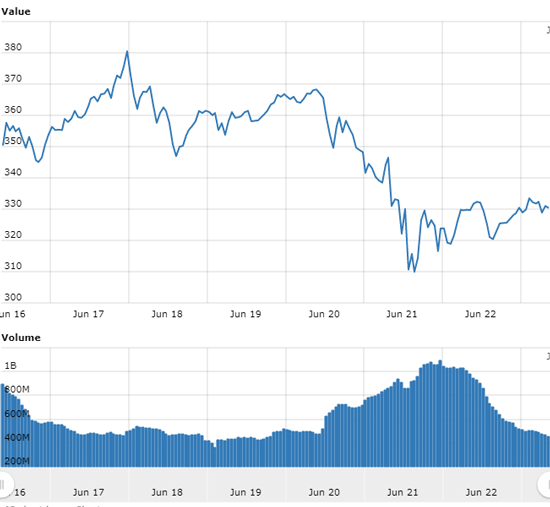 Stop-loss orders are useful for limiting losses on a falling stock or commodity. They also allow investors to lock in a certain profit they've already made. Buying on margin also allows investors to borrow money and buy more Ethereum than they normally could afford.
However, a "multimillion-dollar market sell" order placed at 12:30 p.m. caused the Ethereum price to drop and filled some stop-loss orders between $317.81 and $224.48. It's unknown why this particular investor was trying to sell millions of dollars' worth of Ethereum, but it caused a panic that sent prices down even further.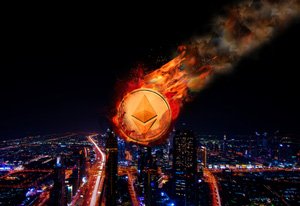 The Ethereum price continued to fall, and 800 stop-loss orders were executed on the exchange. Even though the move seemed irrational, computer algorithms for the GDAX sold Ethereum at designated stop-loss prices as long as there was a buyer to match the order.
White reinforced that there wasn't any wrongdoing.
"Our matching engine operated as intended throughout this event and trading with advanced features like margin always carries inherent risk," White said in his blog post.
But some investors believe there was foul play involved...
The New Ethereum Price Flash-Crash Conspiracy
Unfortunately, some Ethereum investors using the GDAX exchange with low stop orders had their entire holdings wiped out.
According to Fortune, some investors believe the "Ethereum flash crash" was caused by a wealthy trader that deliberately induced the order to make money from the ensuing chaos.
There are also some that want to bring a class-action suit against Coinbase, the owner of GDAX.
This crash will be especially tough to handle for early investors who lost money because Ethereum has climbed over 3,000% since early 2017.
The Ethereum crash did not have an impact on Bitcoin, the most well-known cryptocurrency and most expensive on the market. Bitcoin closed at $2,778.82 on June 20 and closed at $2,712.15 on June 21 (the day of the Ethereum price crash).
That's a small 2% decrease in one day.
But any Bitcoin price drop like this could actually be a buying opportunity. You see, it's not crazy to think Bitcoin could reach $500,000 by 2030. But there's an even bolder prediction that suggests Bitcoin prices could reach $1 million by that same time.
Here's everything you need to know about that bold prediction...
Follow Money Morning on Facebook, Twitter, and LinkedIn.
[mmpazkzone name="end-story-hostage" network="9794" site="307044" id="138536" type="4"]