If you want to get a feel for what the "new reality" of global conflict is going to look like, just check out the latest in the escalating saga on the Korean Peninsula.
It's a story we want to keep following because it could have big implications for the global economy, financial markets, and the defense sector in the near term.
And because the technologies and weapons systems being developed will separate the winners from the losers in the security and defense sectors.
This is "need-to-know" stuff.
And like the "battle of the future," my story starts with a drone…
A Sobering Discovery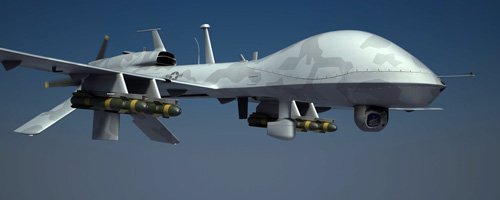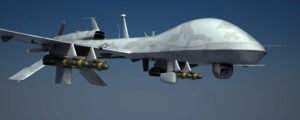 On June 13, South Korea said that a drone found crashed on a hillside near the heavily fortified Korean border was from North Korea.
Its mission: to spy on the controversial antiballistic missile (ABM) system that the Pentagon had deployed there in support of South Korea, a U.S. ally.
Make no mistake: Because of their low cost and low risk relative to a manned aircraft – and their ability to "sit on" a target undetected for long periods – reconnaissance drones will be a key element of the "before the fighting starts" stretch in the wars of the future.
The military value of drones – coupled with the high rates of adoption by businesses and hobbyists – is why we've recommended a portfolio of unmanned aerial vehicle-related stocks.
These drone stocks give us direct access to early profits from the still young "drone boom" – including one such company that's seen a 10% increase share price this month alone.
I fully outline all these "drone plays" in my subscription service, Private Briefing.
And my recent coverage likewise includes…
Developments and profit plays within the "Asian arms race" in the South China Sea, the East China Sea, and North Korea
How I'm looking to cash in on a legal weed derivative currently changing the "war on pain"
Where I first learned about one stellar "baby biotech" stock that's realized more than 1,003% gains since I first wrote about it
And, of course, included in the subscription are my latest defense sector recommendations (one of those recommendations is up over 100% since I first reported on its profit potential)…
Subscribe to Private Briefing by clicking here…  
Join the conversation. Click here to jump to comments…
About the Author
Before he moved into the investment-research business in 2005, William (Bill) Patalon III spent 22 years as an award-winning financial reporter, columnist, and editor. Today he is the Executive Editor and Senior Research Analyst for Money Morning at Money Map Press. With his latest project, Private Briefing, Bill takes you "behind the scenes" of his established investment news website for a closer look at the action. Members get all the expert analysis and exclusive scoops he can't publish... and some of the most valuable picks that turn up in Bill's closed-door sessions with editors and experts.