The list below contains the biggest penny stock gainers to watch next month (July 2017), including the top performers of June so far. We'll also give you one of our top small-cap stocks to buy in 2017 after the chart...
| | | |
| --- | --- | --- |
| Penny Stock | Current Share Price | June 2017 Gain |
| Delcath Systems Inc. (Nasdaq: DCTH) | $0.19 | +850% |
| MoSys Inc. (Nasdaq: MOSY) | $2.12 | +219.7% |
| AVEO Pharmaceuticals Inc. (Nasdaq: AVEO) | $1.80 | +156.3% |
| Rewalk Robotics Ltd. (Nasdaq: RWLK) | $2.92 | +154.3% |
| Ekso Bionics Holdings Inc. (Nasdaq: EKSO) | $2.40 | +130.8% |
| Ability Inc. (Nasdaq: ABIL) | $1.36 | +128.8% |
| Marathon Patent Group Inc. (Nasdaq: MARA) | $0.46 | +105.3% |
| Zion Oil & Gas Inc. (Nasdaq: ZN) | $2.68 | +94.4% |
| Vivint Solar Inc. (NYSE: VSLR) | $5.85 | +82.8% |
| Technical Communications Corp. (Nasdaq: TCCO) | $5.01 | +75.7% |
The Best Pot Stocks: After months of research, we've found the most lucrative and fastest-growing legal pot stocks in America. And for a limited time, you can get all the details for free. Learn more...
The best performer of the month has been Delcath Systems Inc., whose shares have rocketed a stunning 850% from $0.02 to $0.19. These monster returns have come on the heels of the company's announcement that it will release phase 2 trial data for its cancer drug, Melphalan, and Hepatic Delivery System sometime this week.
As you can see, it wasn't just Delcath that posted a triple-digit gain in June. Seven of the 10 top penny stocks listed are up over 100%, showing just how explosively profitable penny stocks can be in a short amount of time.
Sign up for SMS so you never miss special events, exclusive offers, and weekly bonus trades.
But we don't advise investing in the
penny stocks
listed above right now. Because most of them are already up triple digits this month, now might not be the best time to buy in since they're already trading at high prices.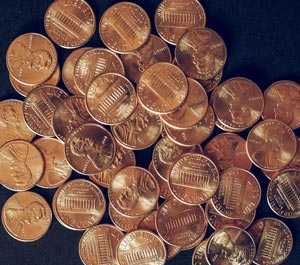 Investing in penny stocks like these that have been soaring all month can be dangerous for investors who haven't done proper research. When looking for the best penny stocks to buy, studying financial filings like annual 10-K documents and quarterly earnings reports is paramount. These filings will tell you if a company is legitimate and growing its profitability. If a company doesn't meet those standards, it's probably not worth your investment.
Fortunately, Money Morning Small-Cap Specialist Sid Riggs is here to do the exhaustive research for you. While many of his small-cap stock picks trade above the $5 maximum requirement for penny stock classification, these firms have larger market caps between $300 million and $2 billion. That shows these companies allure more investors because they're more financially stable than penny stocks.
Today, Sid - whose recent pick has handed investors an 18.3% profit since he first recommended it on Feb. 10 - is recommending another top small-cap stock to buy in 2017. It's a pharmaceutical company that has a strong track record of FDA approval for its products, including one that will be the first of its kind sold over the counter.
This company has also smashed earnings expectations by an average of 57.6% over the last four quarters. According to Sid, that's a sign Wall Street wildly underestimates this firm's growth potential, making now the perfect time to buy shares.
Here's our best small-cap stock to buy right now...
This Is One of the Best Small-Cap Stocks to Invest in This Year